Facts about Goa Carnival
18-Feb-2019
If there a list that is being made about such festivals of India, ages of which are 100+, Goa Carnival would be one from the top 10 in that list! Starting from the 18th century, when Portuguese ruled Goa, till date, Goa Carnival, every year makes sure that it gives people enough reasons to celebrate. Music, dance, floats, parades, drinks, feasts are all a part of this legacy depicting Carnival. When there is such an ancient celebration that happens every year, there are traditions that have been celebrated from so many years that they can be termed legacies now. Below are such traditional legacies of this Carnival.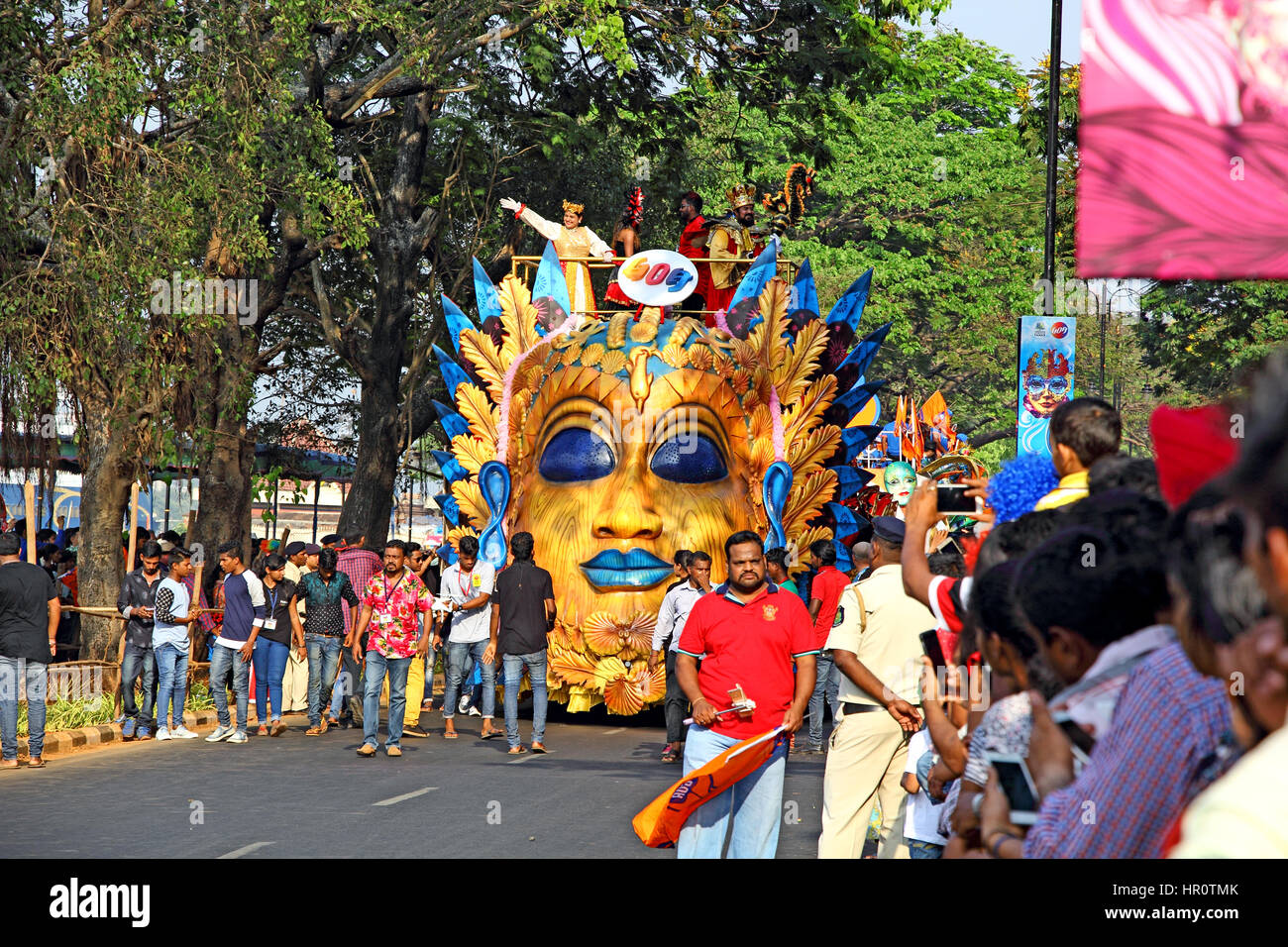 This tradition imprints the start of the Goa carnival. The tradition is where King Momo instructs his people, to party! This instruction for partying has a reason. The reason is, month of Lent that just follows the Carnival. The month of Lent signifies an abstinence from eating meat. Traditions that are seen in this carnival associates itself with Roman Saturnalia and feasts of Apollo from Greece.
King Momo arrives at the capital of Goa, Panaji on Saturday, a "Fat Saturday", i.e. the eve of the Carnival. There is a grand parade involving dancers, bands of troubadours dressed up as fortune tellers, hawkers, women, and older men in funny clothes. There are floats amongst which the best one receives price every year. This recently added tradition is called Intruz. The carnival festivities are marked by drinking, dancing & music that goes on until very late in the night before the day dawns into Wednesday, an "Ash Wednesday," that marks the beginning of Lent.
Previously the procession was characterized by mock battles among boys and men with fake cartridges that were stuffed with coloured powder called Cocotes, and chaff filled Bombs.
A folk act that takes on exciting colors during the carnival in Chandor. In the Chandor, the Intruzachim Geetam or Fella-Gitam are sung by the walking-players that go about the village. These players are supported by musical instruments that includes violins, drums, cymbals, ghumats (a Goan percussion instrument). The Khell/Fell is renowned for its cutting and sarcastic criticism aimed at correcting human follies which are usually comic in nature.
A sort of rustic drum the one that acts as the mainspring or director of the play. This director punctuates the story, whereas the whistle of the mestri (producer like) serves as the curtain-raiser to the play.
Popular Reads:
10 International presenters of the International Yoga Festival.
Organized by the Andhra Pradesh Tourism Development Corporation, Deccan Festival to commence on 25th February.