ITC Hotels Iconic Culinary Brands Continued To Dominate The Must Dine List
05-Dec-2019
The 50 Best Discovery, which is an exciting database ranking of restaurants and bars, has released its 2019 list. And keeping with the tradition, the culinary brands of ITC Hotels continued to dominate the must dine list in India and the world Acknowledged as one of the finest representations of Indian and global cuisine, ITC Hotels has earned a reputation for excellence in its culinary endeavors
Commenting on the recognition, Mr. Dipak Haksar, Chief Executive, ITC Hotels & Welcomhotel said, "We are delighted to have received this recognition. In a world where change is the order of the day, Bukhara and Dum Pukht continue to be acknowledged for its culinary excellence, since its inception. Avartana, one of ITC's recently introduced brands, reflects our endeavor to present innovative concepts whilst retaining the integrity of the cuisine. It is indeed, an honor to be included in the 50 Best Discovery List."
Bukhara- The award-winning dining destination in New Delhi Devour customers the delicious cuisine of the North-West Frontier. The restaurant is the preferred dining destination of gourmets, presidents and heads of state for over 40 years. The restaurant has been the recipient of the 'Restaurant Magazine Award' for being amongst the Best 50 Restaurants in the World & Best in Asia, the 'Miele Asia Award' for being amongst the Top 20 Restaurants in Asia and the 'Times Food Award'.
Dum Pukht at ITC Maurya: A brand name synonymous with prestige, opulence, and royalty, the Dum Pukht showcases the grand cuisine of India in a setting that truly befits its regal origins. The other two branches are ITC SONAR- Kolkata and ITC MARATHA- Mumbai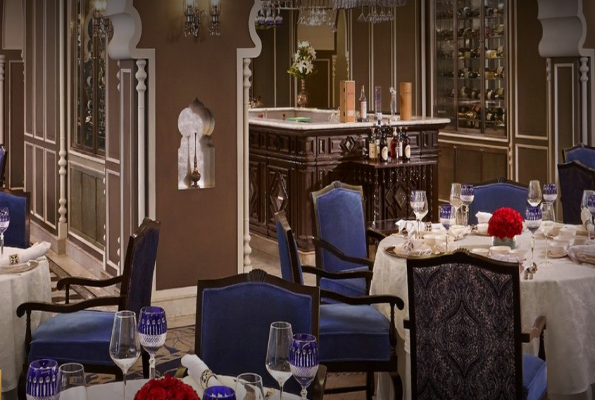 Avartana, at ITC Grand Chola: Putting a contemporary spin on traditional South Indian flavors, Avartana resonates with rhythm, mysticism, and magic. The restaurant has been felicitated with the Best Modern Indian at the Times Food Nightlife Awards Chennai – 2019.