The Leela Palace Udaipur Acknowledged As The Best Hotel In The World
05-Dec-2019
The Extravagant Leela Palace Udaipur Hotel, India, has been rated the best in the world. The Readers of Travel + Leisure gave The Leela Palace Udaipur 98.89 out of 100 in the publication's annual ''awards, which earned it the top spot.
The Leela Palace Udaipur is an opulent hotel with a breathtaking view of Lake Pichola and surrounded by the Aravalli Mountains.sits in a fairy-tale setting and everything about it is luxurious and unique. The 72-room, eight-suite Rajasthan hotel has'excellent facilities', and its emphasis on good service.
Each guest room spans 580 square feet with the £5,245 a night Maharaja Suite (bedroom pictured above), covering an impressive 3,552 square feet. The luxury hotel is celebrating its 10th anniversary this year
The second place was secured with an overall score of 98.67 by The Lodge & Spa at Brush Creek Ranch in Wyoming.
Sabi Sands Game Reserve, South Africa scored 98.59 in the poll and came third.
The Farm at Cape Kidnappers in New Zealand was ranked fourth, with a 98.57 score
Gibb's Farm in Karatu, Tanzania, was placed fifth with a score of 98.56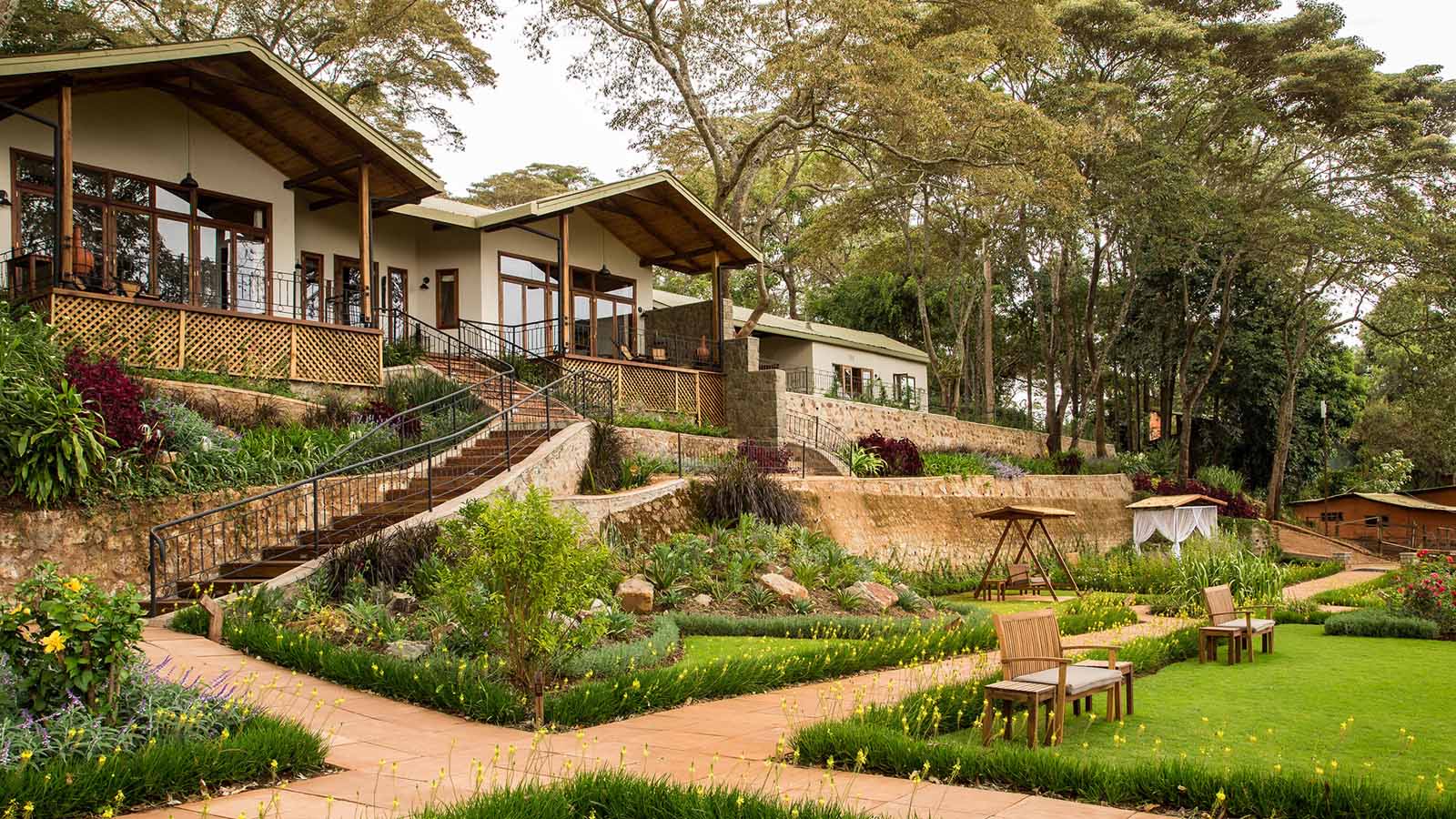 Coming in at number six with a 98.56 rating was JW Marriott Phu Quoc Emerald Bay Resort & Spa in Vietnam
The Mulia in Bali, Indonesia, sailed in at seventh place with a 98.25 score.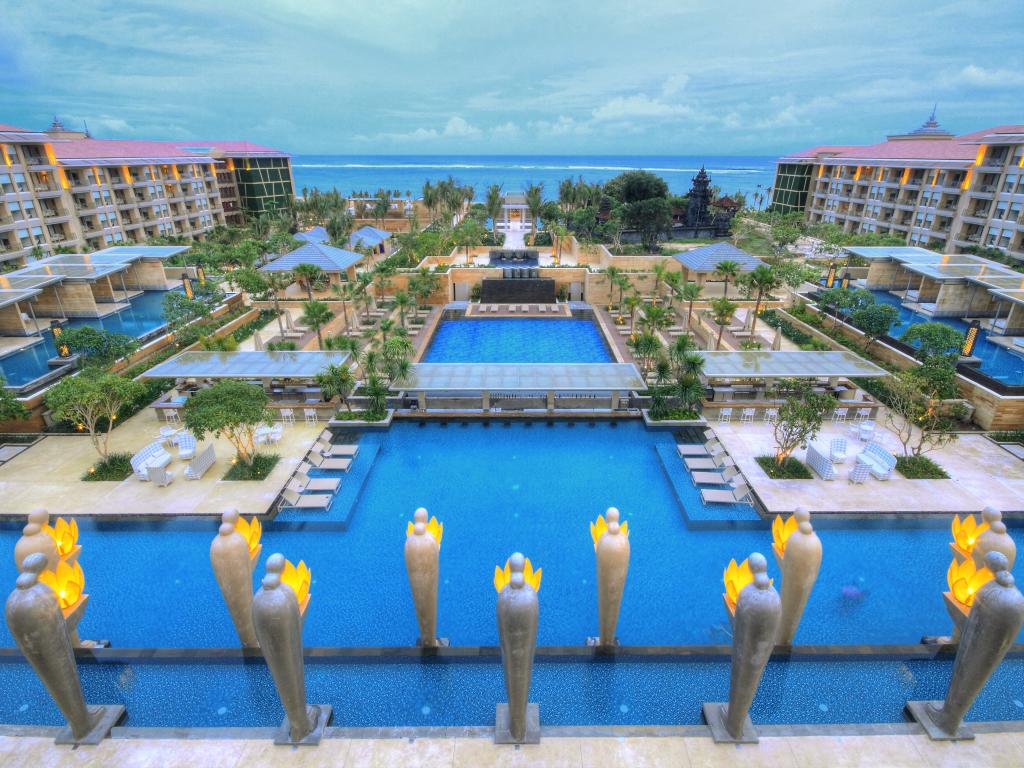 Serengeti National Park, Tanzania came eighth in the ranking with a 98.12 score
The Bushcamp Company's Mfuwe Lodge in Zambia came at the ninth position with an overall 97.87 score.
In joint 10th place in the Travel + Leisure poll was Turtle Island in Fiji with a 97.78 score.