Eventsthan: The Annual Two Day Event Extravaganza Of Jaipur
13-Jan-2020
Eventsthan like every year is ready to blast off at Jaipur on the 10th of April. This two day event is going to be a vibrant extravaganza for all event personnel to attend. The inaugural day will showcase a networking dinner giving an opportunity to attendees to interact with big names of the event industry. Good news! At this year's edition they are even going to allot special tables for the vendors so that they can break ice with the event industry tycoons.
"Eventsthan is the biggest platform of the Rajasthan Event Industry, promoting growth and development of new talents. This IP brings different verticals of the event industry on one single platform." said Harpreet Singh, President of FOREM.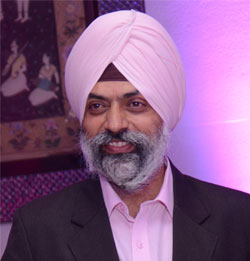 The second day which is the final day will like every year, will present different talks and discussions on topics such as challenges and trends of the event industry, the wedding industry and new SOPs for events conservation, sustainability and holding eco-friendly events.
"My main agenda behind this event is to promote Eco-friendliness as an SOP to encourage conservation, sustainability and cleanliness & social responsibility making events green. We should adopt some standard operating procedures to conduct activities, which is the need of the hour. Eventsthan would be considering this vision all though the year." said Arshad Hussain, Former President of FOREM.
What is an event without some glamour and memories! The two-day convention will end with the prestigious FOREM awards. Winners will be awarded from across 50 diverse categories for the awards marking their great work and contribution to the events industry.
"The event industry is growing. Eventsthan is a platform where all industry related people meet and greet for future prospects in the event industry." Adds Mohit Maheshwari , General Secretary of FOREM.
Popular reads: