NEONS OOH Conference 2020: Celebrating The Work In OOH Advertising And Digital Signage
25-Jan-2020
The tenth edition of the NEONS OOH Awards and Conferences is set to provide a platform for all OOH stakeholders to deliberate upon the new growth avenues and collaborate to make the industry bigger and reach the growth goals.
The awards recognise exceptional work done in the OOH advertising and digital signage between January 2019 and December 2019. The two-day convention will feature presentations and panel discussions by leading brand marketers, global OOH leaders, technology experts, consultants, among others.Industry heads who will grace the event are Bharat Khatri, Country Head, Xaxis India; Vikram Sakuja, Group CEO, Madison Media and Rajib Basu, Leader - Media & Entertainment, PwC.
In the last three years, industry honchos who attended the event will include Amit Tiwari, VP, Marketing, Havells India; Stuart Taylor, CEO, Kinetic Worldwide and Peeyush Bachlaus, GM, Marketing, Nerolac.
At the ninth edition of the NEONS OOH Conference 2019, Amit Tiwari, Vice President-Marketing, Havells India, shared valuable insights on how the beautiful synergy of two powerful mediums - Internet and OOH - has shaped global trends. Stuart underlined how the shift to Digital OOH has unleashed a new set of opportunities and challenges for the domain at Neons OOH Conference 2018. Bachlaus opted to speak on the topic 'Role of OOH in telling brand stories'.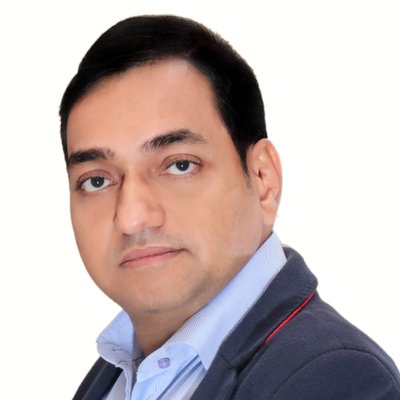 The industry experts will talk about topics ranging from Creativity in OOH: A Landscape of Possibilities, OOH Advertising – Moving Beyond Awareness, Innovation on Display, The Great Outdoors: How OOH is Embracing Disruptive Technology, OOH ROI and Optimization in the Media Mix, Need for a National Policy on Outdoor Advertising, Need for Making the OOH Value Chain More Robust, VOOH: Making it Work, Why Generation Z Loves OOH, OOH and Eco-friendly Advertising: Raising the Standards for Sustainability to name a few.
The conference will be followed by an award ceremony where OOH industry leaders will be felicitated.
Popular Reads: