Mandvi Beach Festival To Be Held Until April 13 In Kutch
17-Feb-2020
Gujarat CM Vijay Rupani along with Union Minister of State for Tourism, Vasan Ahir, and minister of state for tourism and fisheries, Jawahar Chavda, inaugurated Gujarat tourism's White Sands Bay – Mandvi Beach Festival, earlier this week. The two-month long festival, which will run till April 13, will showcase the vibrant and colourful culture and hues of Kutch.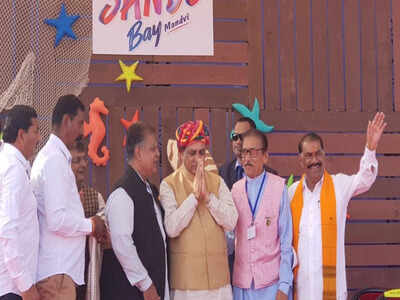 The beach festival will feature an array of events including cultural performances, adventure sports and entertaining attractionsThe tourism department of the state has put up some spacious 50 beach-side tents for tourist to leisure in for their stay during their visit to the festival.
Thrilling activities and water sports will be conducted at the beach in Kutch for all ages the sporting interests include ATV ride, parasailing, bungee jumping, trampoline, paintball, and inflatable bull ride; also aqua sports such as jet ski, speed boat, and banana ride too will be there for visitors to indulge in amongst the different cultural fiestas going on at this eventful ocassion in the ending days of the event and festival season.
This event is another setting by the tourism department after the famous Rann Utsav which is held in Bhuj and has been a great success since its initiation. Let's keep our fingers crossed and see how grand is the outcome of this venture by the department.
Popular reads: