Want to Start an Event Planning Business from Home?
14-Jun-2018
A lot of people have a perception that if you want to start a business or if you're running a business then having an office along with certain facilities are must. But we ask do you really think so? We believe working from home also has its advantages like saving expensive office rent, employee's expenses, investment in furniture and so forth? Talking about event industry then many Event Planners, Wedding Planning and Freelance Event Managers have already started working from home. Having said that the reports what has come out are positive and they find it a workable solution for them. Here are some important advices to start an event planning business.
1. Lower Cost
Starting out by working from home keeps costs lower as renting office space can be a huge outgoing for a fledgeling business and you may not wish to be tied into a long-term rental contract from the outset.
2. Save Time & Energy
Commuting to work every day can be time-consuming and stressful in terms of both time and travel expenses and is a part of the day that fills many with dread. By working from home, you can easily save on your monthly travel outlay.
3. Workspace
Set up a specific workspace which can be your dedicated work area. Ideally have a room that you can close the door on at the end of the day, rather than being reminded about the mounds of paperwork on your desk and hearing the phone ring after hours!
4. Office Atmosphere
Just because you are working from home doesn't mean you should be any less disciplined. As well as working set office hours some people still choose to dress as if they were still going to an office job every day.
5. Minimal Expense
We invested in bigger and better printers, event equipment, marketing materials, banners and so forth, but this investment also takes up space. By working at home, we require minimal things which are needed. Eventually, this helps us saving us to save cost.
6. Convenient
One of the biggest perks of working from home is the productivity element. In situations like, if you have international conference calls across time zones it is convenient to be able to do this from the luxury of your home office.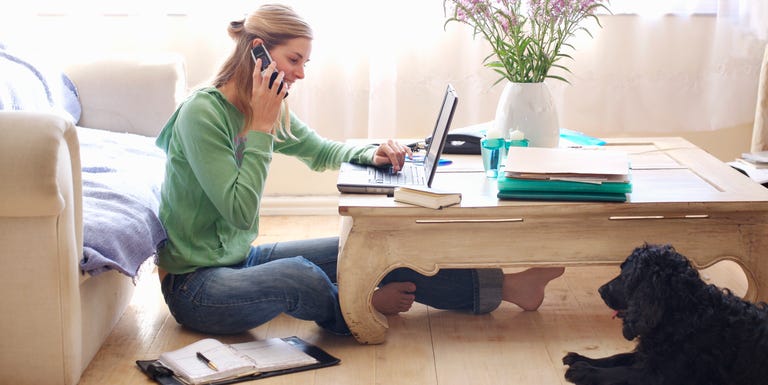 Most read stories:
Worried About Your Career in Fashion Industry? Here's Something for You!
Salman, Jacqueline, Katrina, Shilpa Made Heads Turn at Baba Siddique's Iftaar Bash