KitKat loses: Nestle cannot trademark 4-finger shape of KitKat
26-Jul-2018
The shape of Nestle's four-finger KitKat bar has lost its European Union-wide protected trademark status after the European Court of Justice (ECJ) dismissed an appeal by Nestle.
The European Union's top court ordered the EU's intellectual property office to reconsider Kit Kat's trademark, Nestle's decade-long fight to claim exclusive rights over the chocolate bar's distinctive shape. Nestle has asked to trademark of KitKat's 4-finger shape. But Nestle has been locked in a legal war with rival Mondelez, maker of Cadbury, over 4-finger wafer biscuit which was sold in 1935.
In a closely-watched case, the European Court of Justice (ECJ) said the EU's intellectual property office must go back to the drawing board and revisit its 2006 decision to grant Kit Kat an EU trademark based on its shape.
But Luxembourg-based ECJ did not cancel the trademark outright, as suggested by the court's top advisor in April, with the EU intellectual property office now asked to re-visit the trademark.
According to information, Nestle did lose a battle as it would have preferred a full confirmation of the EU Intellectual Property Office (EUIPO) decision. The EU's intellectual property office allowed Nestle in 2006 to trademark 'Kit Kat 4 fingers' product.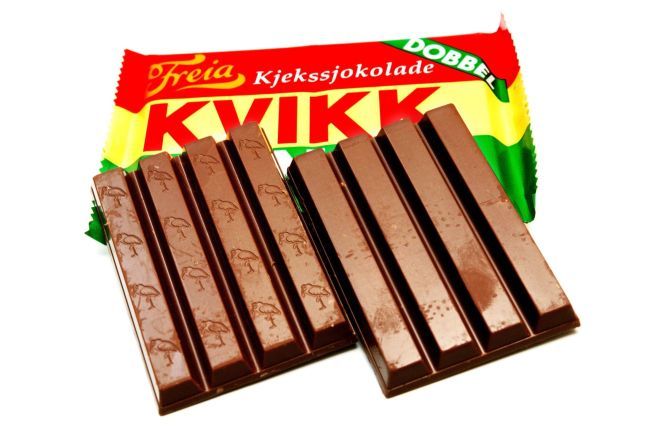 This trademark has helped keep copycat candy-bars out of grocery stores, and punished the development of similar treats owned by Mondelez, including the Norwegian favourite Kvikk Lunsj, a Kit Kat doppelganger.
A court statement says that the EU's intellectual property office must reconsider whether the '4 Finger KitKat' can be retained as an EU trademark." The main problem is that Nestle failed to provide evidence that the KitKat shape was well known in Belgium, Ireland, Greece and Portugal. A statement also stated that a lower EU court was right to annul the EU's intellectual property office decision, in which it concluded that distinctive character had been acquired without including those countries in the case.
Popular Reads:
A florist refused to serve a gay couple for their wedding
Watch an astronaut performing live from the international space station