Do not hesitate in planning a tour of Kerala. Kerala Tourism is fully operational
10-Sep-2018
God's Own Country, Kerala recently saw the worst floods in the century. The tourism officials from the broken down state visited Travel and Tourism Fair 2018 Ahmedabad. They visited Ahmedabad to invite the travel lover Gujaratis to visit Kerala. This states that Kerala is back on its feet and ready to welcome tourists.
The tourism director of Kerala, P Balakiran, visited Travel and Tourism Fair (TTF) Ahmedabad on the second day. He said that the government of Kerala is aiming at catering to some 3 lakh tourists from Gujarat in 'God's own country'.
Balakiran said, "Some 2.39 lakh tourists from Gujarat visited Kerala in 2017, which grew by 24.46% against those in 2016. Gujarat is the sixth largest state in terms of tourist arrivals in Kerala. We are looking at 3 lakh tourists from Gujarat by the end of 2018. The arrival of tourists during Navratri will help the flood-ravaged state forget its woes."
Talking about the condition of tourism destinations, Balakiran said, "Despite the damage during the floods, the tourism industry in Kerala is back on its feet and is completely operational since 1 September. 99% of tourism destinations are operational, and 96% of tourist accommodation units are open. All the main approach roads to tourist destinations have also been repaired. While we have revamped the Kochi airport completely, connectivity through air, rail and road services have also been restored."
Balakiran also mentioned that foreign tourists have begun visiting Kerala. He said, "Destinations such as Alappuzha – famous for its houseboats are witnessing traction from foreign tourists from Turkey and US."
He further said, "The world's largest bird sculpture 'Jatayu' at Jatayu Nature Park in Chadayamangalam is open to the public. The Alleppey houseboats are waiting for tourists.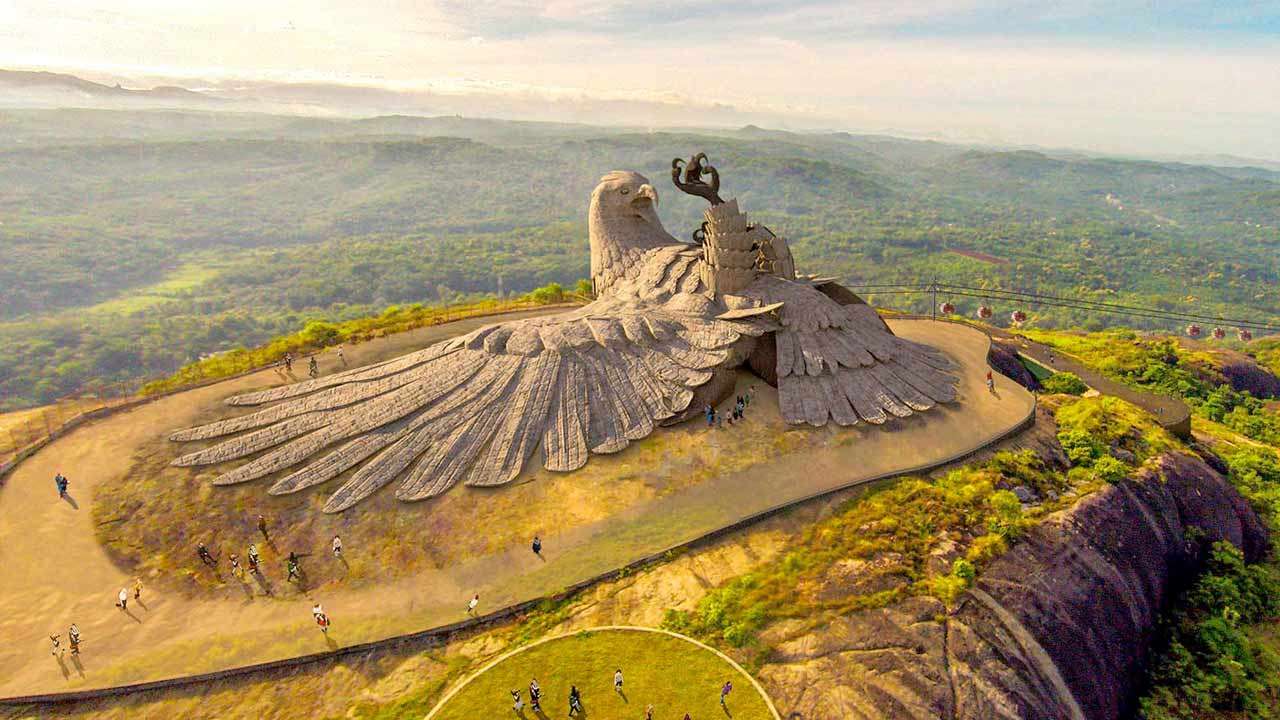 Apart from that, hundreds of tourists are flocking to Munnar daily, to witness the blooming season of Neelakurinji – a flower that blooms once in 12 years. The Neelakurinji last bloomed in 2006 and will bloom again this year. The Kochi-Muziris Biennale, India's largest art exhibition will start in December."
Popular Reads:
Travel and Tourism Fair 2018 – What Exhibitors and Trade Visitors have to say about it!
The First Ever India Tourism Mart to be held on 16-18 September