Promoting the film Sui Dhaaga: Made in India in different ways
27-Sep-2018
With so much buzz around the film, Sui Dhaaga: Made in India, fans are excited for the release of the film, which is slated to release on 28 September 2018. The actors Varun Dhawan and Anushka Sharma playing the role of Mauji and Mamta, are busy promoting the film in different ways.
Recently, Varun Dhawan, Anushka Sharma unveileda giant bright-colouredsewing machine installation in Delhi. The makers put up a giant sewing machine at Connaught Place in Delhi to salute the rich and diverse tradition of art and crafts that India is known for across the world.
Varun and Anushka play a tailor, Mauji, and an embroiderer, Mamta, in the film and the installation is a reflection of their characters in Sui Dhaaga.
Directed by SharatKataria and produced by Maneesh Sharma, Sui Dhaaga's plot is inspired by Mahatma Gandhi's philosophy and takes a leaf out of the Make In India campaign.
Varun and Anushka will be gracing the silver screen together for the very first time, sees the duo looking ecstatic during the release week. For the promotions, Anushka channelled her desi diva donning Chanderi saris and heavy on embroidery creations while sticking to the feel of his character Mauji, wore casual t-shirts paired by interesting pair of jackets and shoes.
From learning new skills to visiting factories, the duo did not leave any stone unturned in their efforts. They even visited different cities to raise awareness and entertain masses in the process.
They promoted the film on cycle in Ahmedabad; they even visited a college in Ahmedabad. Also to promote the film, they threw a SuiDhaaga Challenge to B-Town.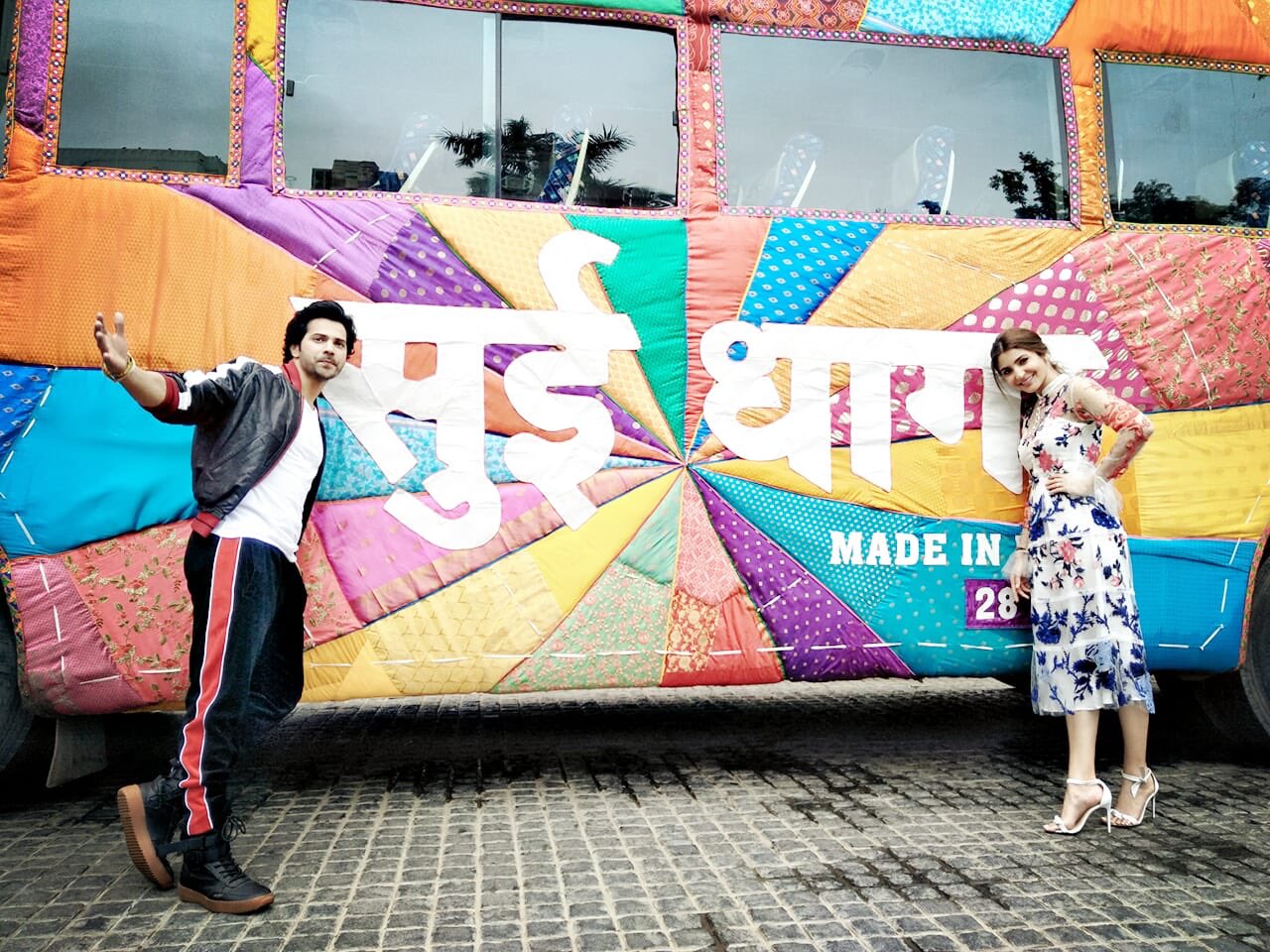 What great plan makers made for the film promotion!
Popular Reads:
Biggest Gaming Celebration, Indore has ever seen!
Kerala MLA designed an eco-friendly wedding card