International Travel and Tourism Awards shortlists Cinnamon Hotels & Resorts
26-Oct-2018
Cinnamon Hotels and Resorts with their globally acclaimed ecotourism arm Cinnamon Nature Trails, was recently recognised for their The Cinnamon Elephant project by the World Travel Market (WTM).
The Cinnamon Elephant project was ground-breaking elephant conservation project, which is shortlisted in the Best in Responsible Tourism category at the International Travel and Tourism Awards presented by the WTM.
Considered to be among the top 10 greatest natural animal spectacles in the world, the Elephant Gathering is the largest wild gathering of the Asian elephant, occurring annually within the safety of the protected Minneriya and Kaudulla National Parks in the North Central Province of Sri Lanka.
With the full funding support from John Keells Foundation, the Cinnamon Elephant Project was initiated in 2014, between Nature Trails and Centre for Conservation and Research. This integrates both long-term conservation efforts of the endangered Asian elephant, and inclusive ecotourism practices in Sri Lanka through elephant viewing based on this annual elephant gathering.
This also facilitates effective, long-term conservation initiatives for Asian elephants. The team completed the first phase of the project in 2017 where over 70 elephants were identified, named and photo-catalogued.
Phase two of the project was activated in early 2018 with the collaring of the matriarchs of two elephant herds with support from Department of Wildlife Conservation (DWC), which enabled state-of-the-art satellite and GPS tracking of the two herds after the dispersion of the gathering.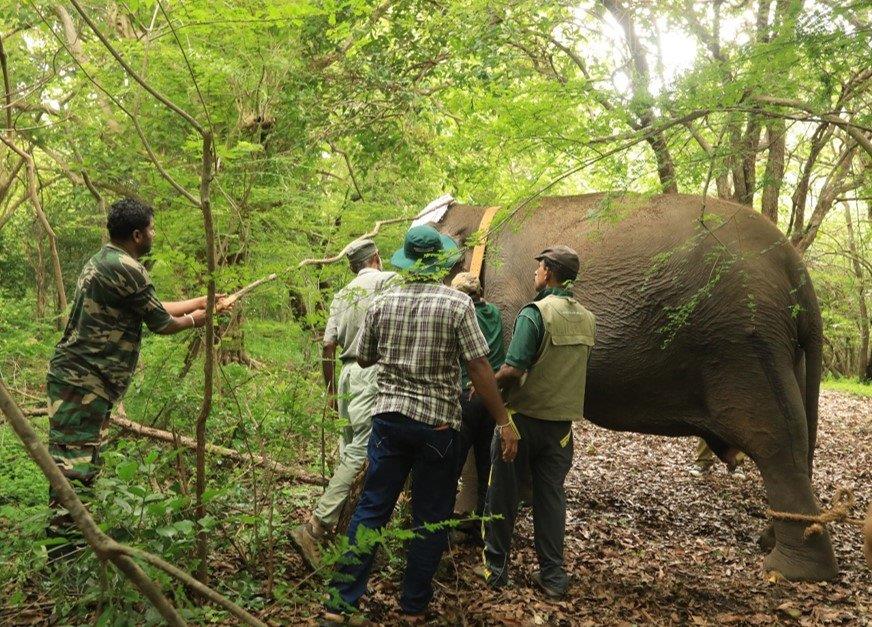 Chitral Jayatillake, Head of Nature Trails at Cinnamon Hotels & Resorts, said, "We take great pride in the work that we do to promote responsible tourism in Sri Lanka and Cinnamon Elephant Project is extremely significant to us due to the critical nature of this sensitive issue and that this would give us a greater opportunity to create more awareness of our efforts and encourage best practices in eco-tourism especially concerning elephants and their habits, Cinnamon Nature Trails together with Cinnamon Hotels and Resorts is delighted to be recognized for an initiative that has reached the bar set by WTM and the International Travel and Tourism Awards."
International Travel & Tourism Awards, presented by WTM London, celebrate the success of national, regional and city tourist boards and recognises outstanding private sector companies and individuals. Organised by WTM London, along with an independent panel of expert judges, the 13 awards showcase the best in class of the global travel & tourism industry, in front of an audience of 500+ senior industry professionals.
Popular Reads:
Gokulam Group of Hotels bags the title for Best Business and MICE Hotel South India 2018
Radisson Hotel Group to open third Radisson RED Hotel