Mary Kom excited about Manipur Sangai Festival 2018 invites attendees in mass
13-Nov-2018
Manipur Tourism recently organized the curtain-raiser of the upcoming Manipur Sangai Festival at Select City Walk Mall at Saket, New Delhi. The event showcased the varied attractions of the Manipur Sangai Festival scheduled from 21 to 30 November, 2018.
Former Boxing World Champion Mary Kom, Padma Bhushan Awardee and MP from Rajya Sabha Sarita Laishram along with the Former Indian Football Captain P. Renedy Singh and Guinness World Record holder in Limbo Skating, Master Tiluck Keisham promoted the festival at the curtain raiser event.
Also, the updates and information about the largest tourism festival of Manipur, was shared by the officials from Manipur Tourism and its stakeholders.
The festival takes its name from the state's unique, shy and gentle brow-antlered Sangai Deer (Dancing Deer). The Sangai Deer is found only in Manipur's floating Keibul Lamjao National Park, at Loktak Lake. The festival has great profundity in showcasing its rich art and cultural heritage and celebrating the various ethnic diversities of Manipur.
Sapam Ranjan, Chairman, Tourism Corporation Manipur stated that the festival will be inaugurated at Imphal, the capital city of Manipur on 21st November 2018. Two other districts; Bishnupur and Senapati districts of Manipur will also play host to the festival and have a line-up of events ranging from half-marathons, water-sports and trekking to other adventure activities.
Sapam Ranjan also said, "Taking the festival as an opportunity, we are here to connect with our potential stakeholders in the capital city. We wish to invite them to come to our state and enjoy our cultural extravaganza. Manipur holds great surprises for every visitor. The profound natural beauty of our state and the unique attractions that we have like the floating national park of Keibul Lamjao and Sangai are found nowhere else in the world."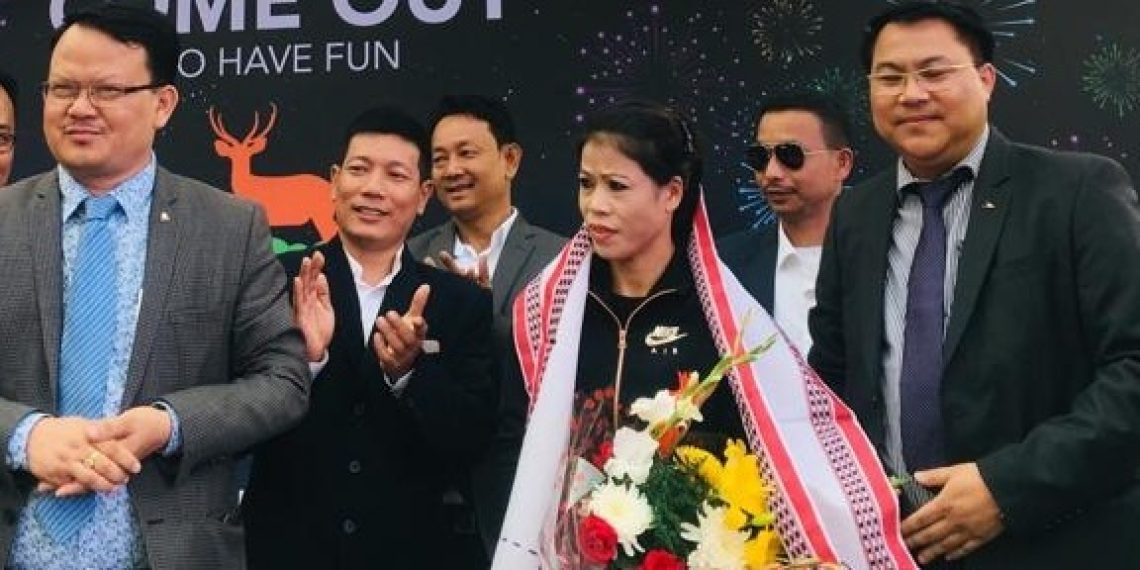 Ibohal Singh, Director (Tourism), Government of Manipur said, "Manipur receives the maximum number of visitors during this time of the year when we celebrate our biggest tourism festival. The curtain raiser for this festival is organised in Delhi to create awareness amongst potential visitors about the state's offerings as a tourist destination. Manipur is largely unexplored and offers huge opportunities for adventure, culture and rural tourism aficionados."
Further he added, "Our state present huge opportunities for adventure tourism and we are exploring opportunities to associate with domestic and international adventure tourism associations. It is the right time for us to inform travellers in the region that our state is ready to welcome you all to Manipur Sangai Festival - the grandest tourism festival of the state."
To know more about the Manipur Sangai Festival, visit: http://sangaifestival.gov.in
Popular Reads:
Are you adventure freak then do not miss the Adventure & Travel Show India 2019
This November, Witness the First ever adventure, music and wellness festival in India