Gujarat Gold Jewellery Show– Grab the Shine
25-Dec-2018
The 9th edition of the Gujarat Gold Jewellery Show-GGJS is schedule on 4-5-6 January 2019 at the Gujarat University Convention Centre, Ahmedabad.
Since its debut in 2010, the GGJS Show has grown to become a much –awaited Jewellery exhibition in India. It established its place as an ideal platform for Jewellery to tap into India's jewellery industry. GGJS (Gujarat Gold Jewellery Show) has been formed with an aim to provide the largest ever inter-active business platform, to induce the growth of Gems & Jewellery Industry.
The GGJS show will attract more than 350 quality exhibitors from around the world. They occupied more than 170,000 square feet of exhibition space in four halls. The show will welcome over 30,000 expected visitors from around the world. The attendance figure attests to the fair's position as a vital Jewellery marketplace that every serious jeweller and connoisseur cannot afford to miss.
The show will host the India's finest Jewellery Wholesalers & Manufactures showcasing cutting edge Jewellery products from various ranges in the industry and providing opportunity for new market, product exposure and potential business opportunity. The Show will present a wide spectrum of fine Jewellery, diamonds, gemstones, pearls and related products & services. GGJS has become largest, Significant & essential Business Exchange platform for Manufacturers, Wholesalers, Retailers. Being the unique B2B Exhibition, GGJS has opened up a gateway to explore business opportunities at Global level.
Exhibitor Profile -
Wholesalers & Manufactures of
Plain Gold Jewellery
Studded Jewellery
Diamond Jewellery
Fine Jewellery
Handmade Jewellery
Kundan & Antique Jewellery
Branded Jewellery
Loose diamonds
Silver Jewellery
925 sterling Jewellery
Gems Stones
Pearl Jewellery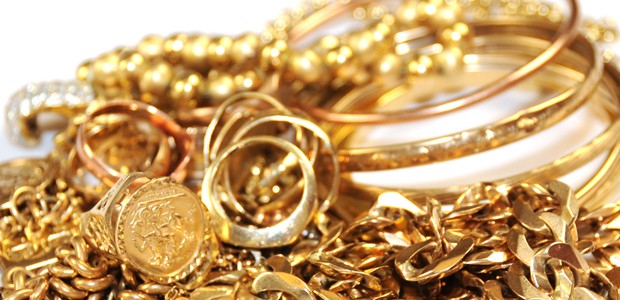 Others -
Machinery & Equipment
Display & packaging
Jewellery Education Institutes
E-Commerce & Jewellery Software
Jewellery Catalogues & Magazine
Trade Missions & Associations
Online Commodity Trading
Visitor Profile -
Jewellery Wholesalers
Retailers
Manufacturers
Importers
Exporters and Traders
Diamond Suppliers and Traders
Gemstone Suppliers and Traders
Pearls Suppliers and Traders
Precious Metals Suppliers and Traders
Allied Products & Service Providers
For more details, visit http://ggjs.co.in/
Popular Reads:
The biggest design fest of Asia starts in Ahmedabad
OTR INDIA - The Travel & Tourism trade workshop