Landor Develops Full Suite Of New Brand Architecture For EVENT Cinemas
08-Nov-2019
Greater Union Organization Pty Ltd, trading as Event Cinemas, which is the largest movie exhibitor in Australia and New Zealand, has unveiled a new brand, backed by strategy, identity (visual and verbal), brand roll-out, a supporting campaign, plus motion and sound design. The brand was overhauled by a global leader in brand consulting and design, Landor
The new brand focuses on the idea 'Immerse yourself in worlds of entertainment'. The new brand can be seen in cinemas across the country now, reinforcing the range of experiences that EVENT Cinemas provide. Landor has also been appointed to undertake for Event Hospitality & Entertainment Limited (EVENT Cinema's parent company)
Alexandra Holden, General Manager (Customer Experience), Event Cinemas said: "the organization had briefed Landor to create a brand for its cinema offering that would match the range of experiences on offer".
Landor Executive Strategy Director Daye Moffitt said: "More than ever, people need a reason to switch off from the chaos of their day-to-day lives; from social media to emails, news to politics. EVENT Cinemas gives this escape from the 'real world', providing the opportunity for people to immerse themselves in new experiences, from the luxury of Gold Class or the epic 4DX, through to the fun of Junior. Each of the eight different cinema offerings is unique, but requires something to tie them together."
Landor Creative Director Tom Carey further said: "The challenge was to create a singular brand to match these varied cinema experiences. It needed multiple dimensions but a single DNA". Landor has partnered with Motion Studio Never Sit Still to develop a suite of 2D patterns, immersive motion sculptures, and cinema-inspired typography. All brand elements are remixed to take on the characteristics of the different worlds, united by a simple logo ticker. It not only creates a clear differentiation for EVENT Cinemas, but a purpose that employees can stand behind and a brand that customers can love, and instantly recognize, he concluded.
Last month, event cinemas launched Event Junior, a family-friendly experience featuring an in-cinema playground for children. The agency also became the first in the country to bring daybed seats to their theatres.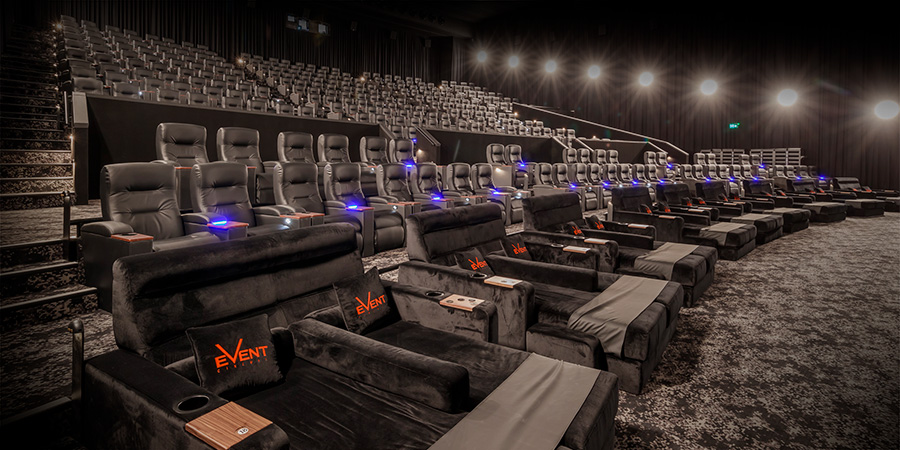 Popular Reads: