A rise in outbound travellers in India
09-Dec-2019
The India International Travel Mart, a three-day expo that concluded on Sunday witnessed 300 participants from over 15 countries and over 20 Indian states, The expo saw the presence of travel agents & tour operators, DMC, hotels & resorts, national tourist organizations, cruises, airlines, and online travel portals.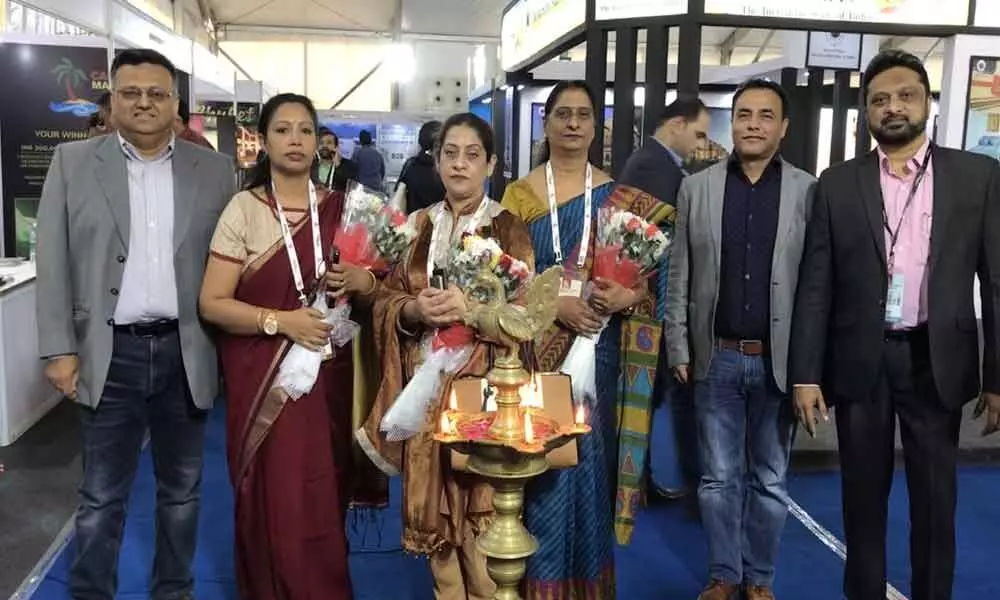 Tourism studies and trends indicate that the year 2019 – 20 will see more than 20 million Indian tourists embarking on overseas travel and with the advent of low-cost international airfares and holiday packages that are available on ENIs (monthly installments) payable over a period of time, International travel is no longer a luxury.
Sanjay Hakhu, Director, Sphere Travelmedia, said, "India is fast emerging as one of the most interesting and productive countries for the travel trade industry both for leisure and business travel." Close to 10,000 buyers visited the expo in three days.
Rohit Hangal, Director, Sphere Travelmedia, said, that domestic travel was the backbone of India's tourism portfolio with an estimated 561 million domestic tourist visits. This segment was probably only second to China in terms of sheer size.
There have been a rise in outbound (domestic as well as international) travelers from Hyderabad. In what can be termed as a first, several travel companies set up stalls for the first time in Hyderabad to attract the footfalls. Halime Tasdan Dasbilek, manager, South India, Travelshop, Turkey, says, "We have an office in Bengaluru but decided to come here for the event as Hyderabad has huge potential.
Hyderabadis have been traveling to Goa to casinos on a regular basis and according to people in the know, Telangana stands third in the number of people visiting Casinos. Representatives of Casino Marina International, Colombo, said, "The response has been good. We plan to tie up with a dozen travel agents in Hyderabad.
Popular Reads: