Twitter Unveils Its Top Tweets Of 2019
10-Dec-2019
Wrapping up the year, Twitter has revealed its 2019's annual Year on the Twitter global report. The social media site unveiled the tweets, TV shows, movies, artists and athletes that dominated the site this year.
Topping the list for most retweeted tweet of 2019 is World Record Egg.
The Instagram egg is a picture of an egg posted by the account @world_record_egg on the social media platform Instagram, notable for becoming a global phenomenon and an internet meme within days of its creation. It holds the world record for both the most-liked Instagram post[ and most liked online post on any website in history
The most retweeted with comment tweet of the year is "O jewa ke eng ?" which roughly translates to "What's eating you?"
Over 300,000 Retweets. A few wild plot twists. The #1 RTed Thread of the year.
The most discussed TV shows worldwide include Game of Thrones, Stranger Things and The Simpsons. The top movies include Avengers: Endgame, Toy Story 4 and Joker.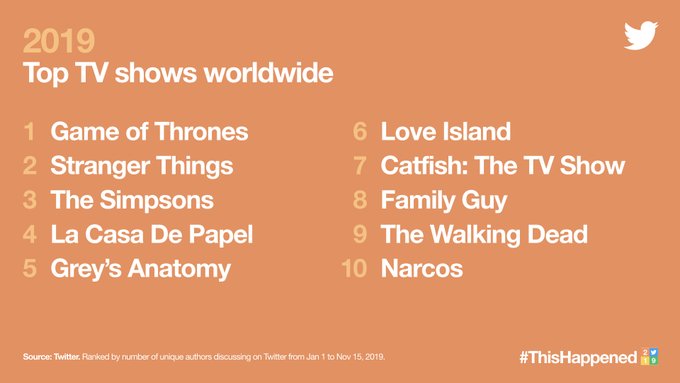 Topping the list of actors worldwide are Tom Holland, Chris Evans, and Zendaya, and the top musicians are BTS, Ariana Grande, and Drake. The sports teams that dominated include FC Barcelona, Real Madrid and Manchester United. Neymar, Lionel Messi, Cristiano Ronaldo Megan Rapinoe, Serena Williams,Naomi Osaka were the athletes that dominated the male and female category respectively.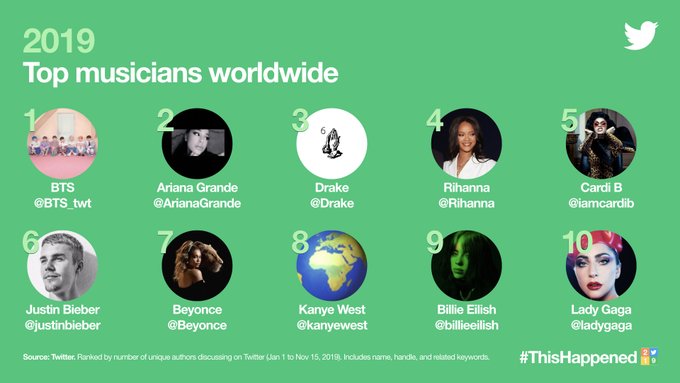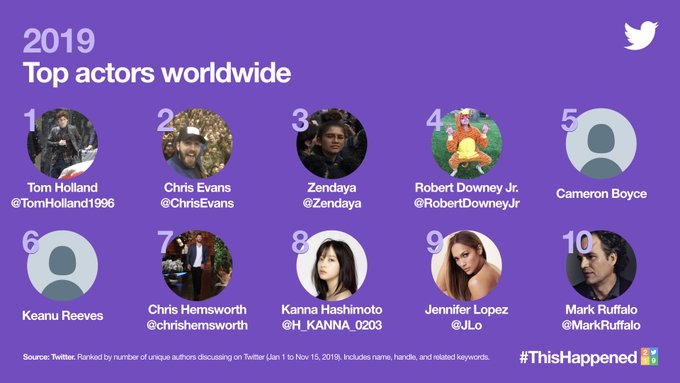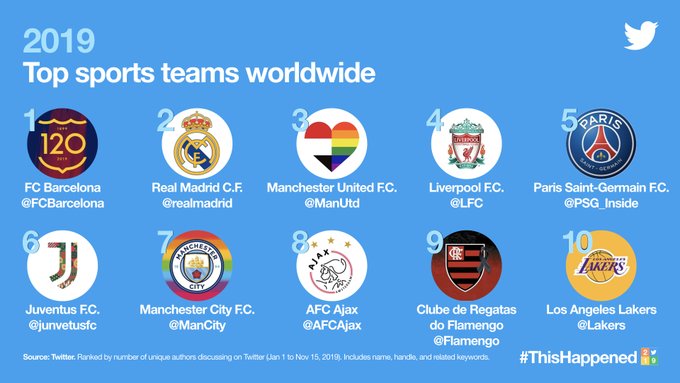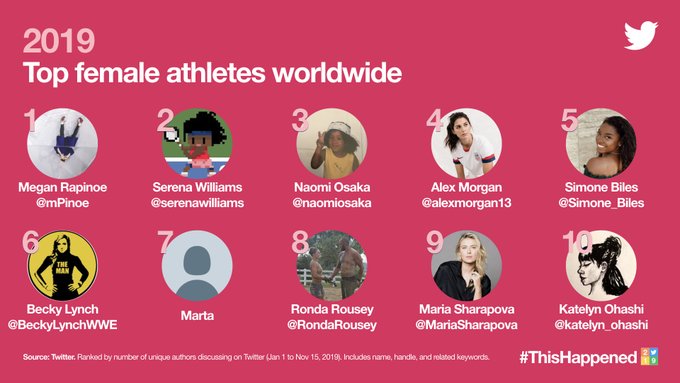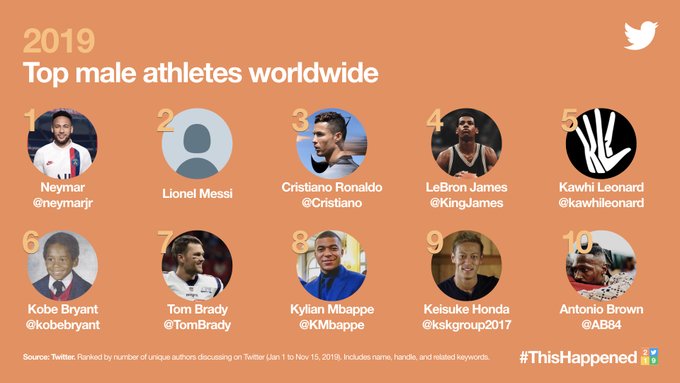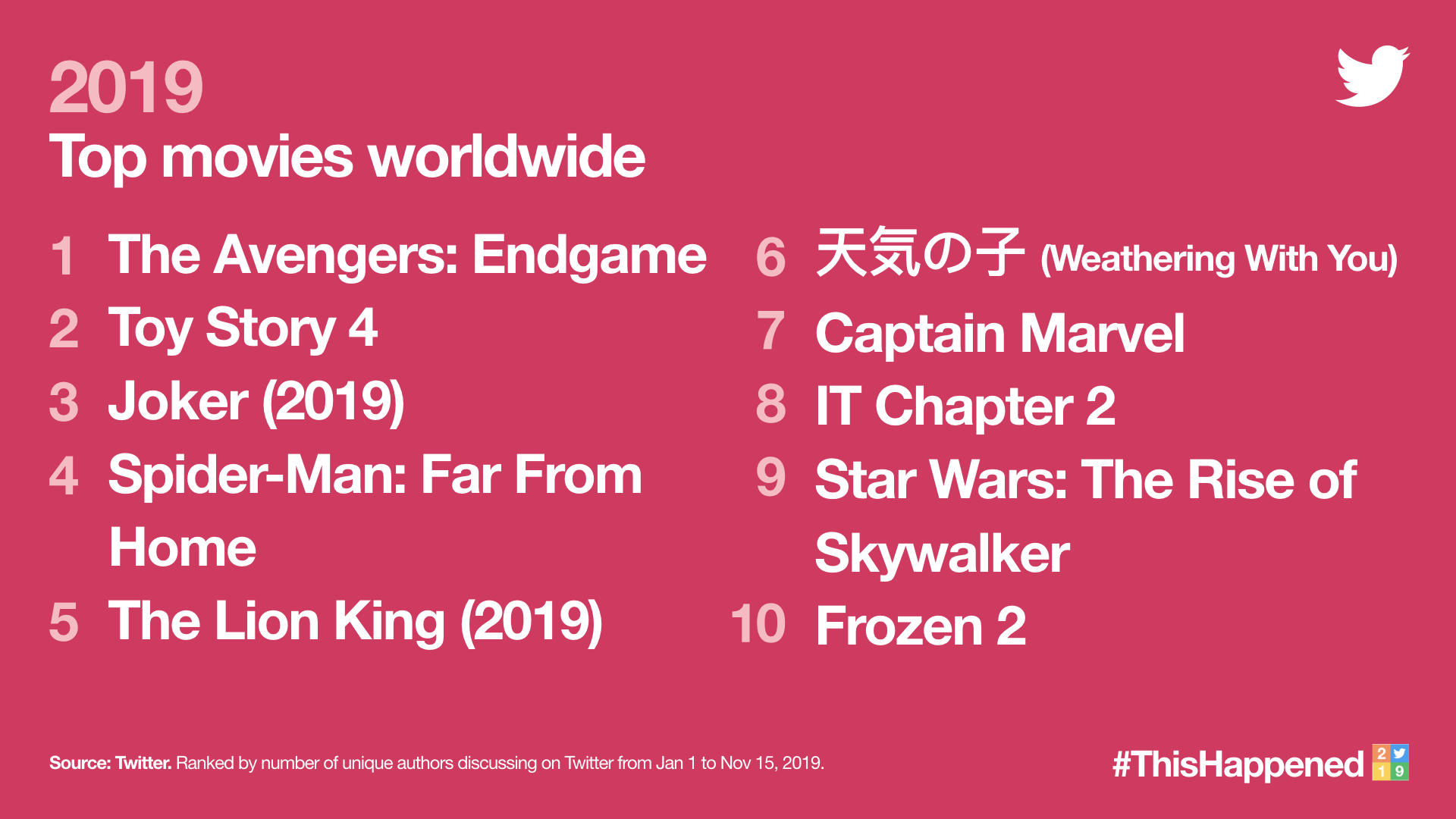 Twitter also shared the top emoji of the year, which includes the heart eyes emoji, fire emoji, and crying emoji.
Popular Reads: