Couples Use Photoshoots To Protest Against CAA and NRC
23-Dec-2019
India is still in quite a tight state. From silent protesting to violent bashes on the streets there are high opinions against the Citizenship Amendment Act and the National Register of Citizens a lot is happening with this issue.
People are coming up with strangely unique ways to share their views on CAA and NRC.
Recently a couple in Kerala showcased their views about it through their pre-wedding shoot.
This action has become very general due to the scenario going on. People are going forward with such ideas more and more and taking to social media to put out their voice. A Twitter user recently posted images of a couple from their wedding day protesting against the acts. The images were captioned, "Kerala. #IndiaAgainstCAA_NRC"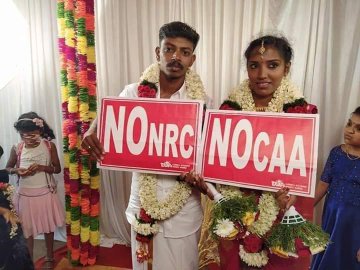 A post showed a couple sitting together on their wedding day and holding posters that said, 'NO NRC' and 'NO CAA.' This viral thread had more images of different couples following the same track of protest.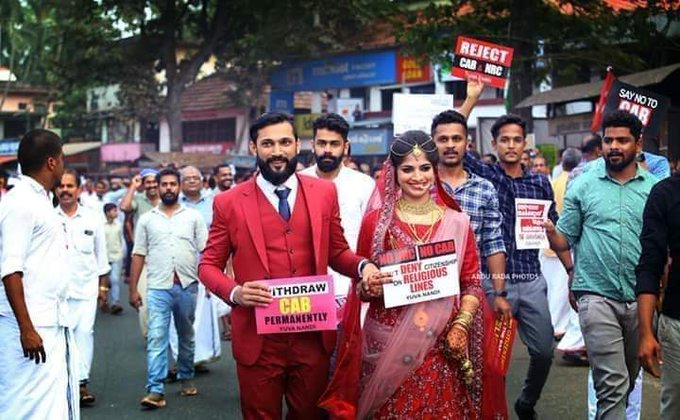 Another picture in the thread showed a couple dressed in wedding attires, holding, 'Withdraw CAB' posters while walking in a protest.
More and more pictures of couples holding similar posters on their wedding days started flooding Twitter.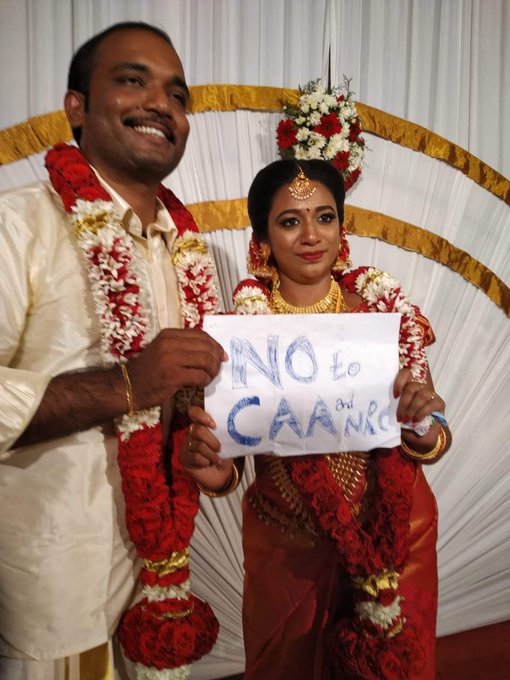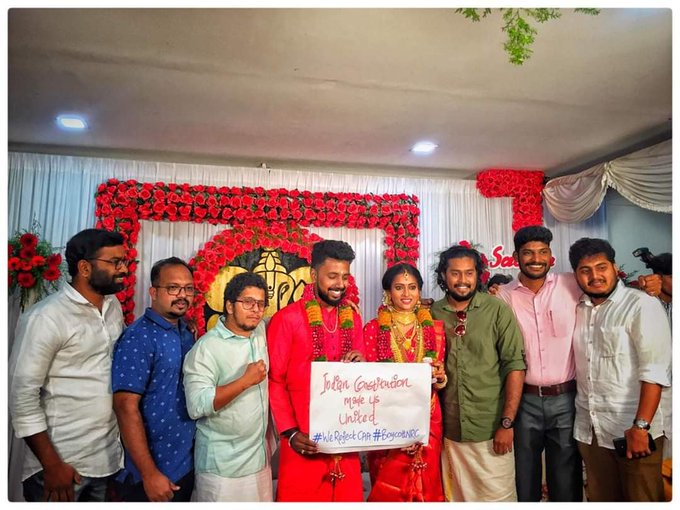 The Citizenship Amendment Bill (CAB) was passed on December 18, 2019 by the Rajya Sabha. CAB gives Indian citizenship to the non-Muslims of Pakistan, Bangladesh and Afghanistan.
The CAA provides for expedited Indian citizenship to non-Muslim refugees from the above countries.
Popular reads: