Tips from the top designers for your wedding outfits
11-Aug-2018
Looking for the top wedding dress designers of the country who can facilitate you choose the best outfit? Fret not; you have arrived at the right place! In a recent Tete-a-tete with a leading daily, popular designers Shyamal and Bhumika, Falguni and Shane Peacock and also others share their ideas of a perfect bride and what can be the best bridal lehenga options one can consider for their D-Day.
Excerpts from the chat:
Falguni and Shane Peacock:
The unique, styling and attention to a small detail is the secret of these designers success. Without additional accessories, the husband-wife designer duo believes in making a statement with a dress alone. Having said that, if you are the self-assured, fuss-free bride, their designs will definitely attract you. Here is what they believe on wedding attire.
Your take on look and outfit?
We think the look should be minimal but the outfit can be maximal.
Preferable colour for brides this year?
Silver and gold.
Your ideal Falguni and Shane Peacock bride?
Our brides are well-travelled and modern people who are working and think slightly out of the box.
Your tips for brides-to-be?
Keep the make-up light and use LOTS of deodorant. In fact, there should be a separate person just to spray you with perfume as many times brides wear beautiful outfits but completely forget about the fragrance.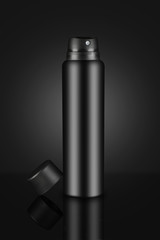 Shyamal and Bhumika:
One who opts for the heavy lehenga with an absolute veil should definitely go with Shyamal and Bhumika who are famous for mixing local as well as outside touch to the outfits.
Here's what they believe!
Your tips for brides-to-be?
Don't take too many opinions. It is important to go with what you believe in.
Any tips for brides-to-be?
Just dress to be yourself and try to be happy. I think when you are happy, you choose the best.
Your suggestions on colours to brides this year?
Soft green.
The biggest trend in jewellery right now?
Head accessories.
Your take on look and outfit?
Strike a perfect balance between the two.
For all the latest Event news, download Eventaa App
Did this advice helped you? Let us know in the comment box below!
Most read articles:
Half-print, half-invisible newspaper sends strong message for literacy awareness campaign
Amitabh Bachchan and daughter acted together in Kalyan Jewellers' new TVC