Largest five-star property in Madhya Pradesh, bags 'Quality Certificate' by World Book of Records
14-Aug-2018
The largest five-star property in Madhya Pradesh, Indore Marriott Hotel is well-known for its commitment in giving excellent services and outstanding hospitality to its guests, now gets one more achievement.
Recently, Indore Marriott Hotel has been awarded 'Quality Certificate' by World Book of Records. World Book of Records – London is one of the mammoth organisations that catalogues and verifies a vast number of world records across the world with authentic certification. It is a paramount international organisation inspiring people to showcase their talent.
The hotel has successfully made many accomplishments and won the hearts of the people of Indore by their core values of pursuing excellence, acting with integrity, embracing change and serving the world.
The hotel organised the Cultural Conference of Indo-UK last month. Diwakar Sukul from England was also present there as the chief guest. He honoured Indore Marriott Hotel with 'Quality Certificate', which recognised it in the contexts of the hospitality sector, hotel management, accommodation service and transportation.
On this occasion, Devesh Rawat, General Manager, Indore Marriott Hotel said, "Indore Marriott Hotel is one of the best five-star hotels, which has received the Quality Certificate from the World Book of Records. In a short span of time, we have acquired many achievements, and we are very delighted and feel honoured to accomplish another. We promise that we will continue to strive so that we can contribute to defining new experiences for our guests."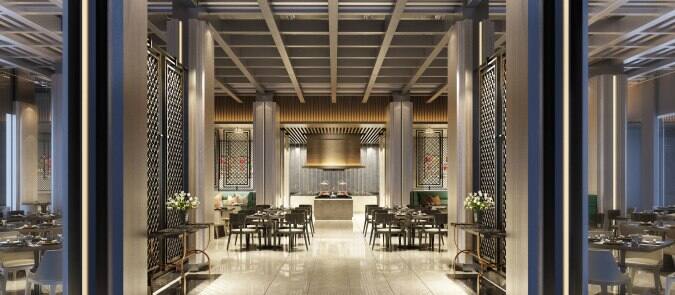 Popular Reads:
Marriott International to open Sheraton Grand Chennai Resort and Spa
Italy is Bollywood's Favourite place for wedding