Netflix to promote its new original series in innovative way
23-Aug-2018
After the successful launch of the original series of Netflix 'Sacred Games', now Netflix is all set to launch its second original series 'Ghoul'. Ghoul will be on Netflix on 24 August. Radhika Apte and Manav Kaul starrer, Ghoul is a horror mini-series created by Patrick Graham. Netflix acquired the film in the month of February this year and turned it into a miniseries.
To promote the latest series Ghoul, Netflix route towards an interesting and innovative way. Netflix has superimposed Ghoul symbol on the existing hoardings of Sacred Games.
Wavemaker, Kinetic, and Netflix's in-house creative team has worked together on the campaign to promote the new original series.
Shekhar Banerjee, Managing Partner, Wavemaker talked about the whole idea behind designing such interesting and innovative campaign. He said, "Ghoul was following the much acclaimed Sacred Games launch with big Bollywood stars and we had a tall task to build cult for otherwise considered a niche genre content. Staying true to the Netflix brand our strategy was about 'Disruptive Storytelling'. What you are witnessing is a continuous & connected experience across touch points driven by an ideal synergy between media and creative minds. Cheers to the agile yet rigorous pre-planning phase, we co-created the innovative solution vs fitting the ready creative across media vehicles."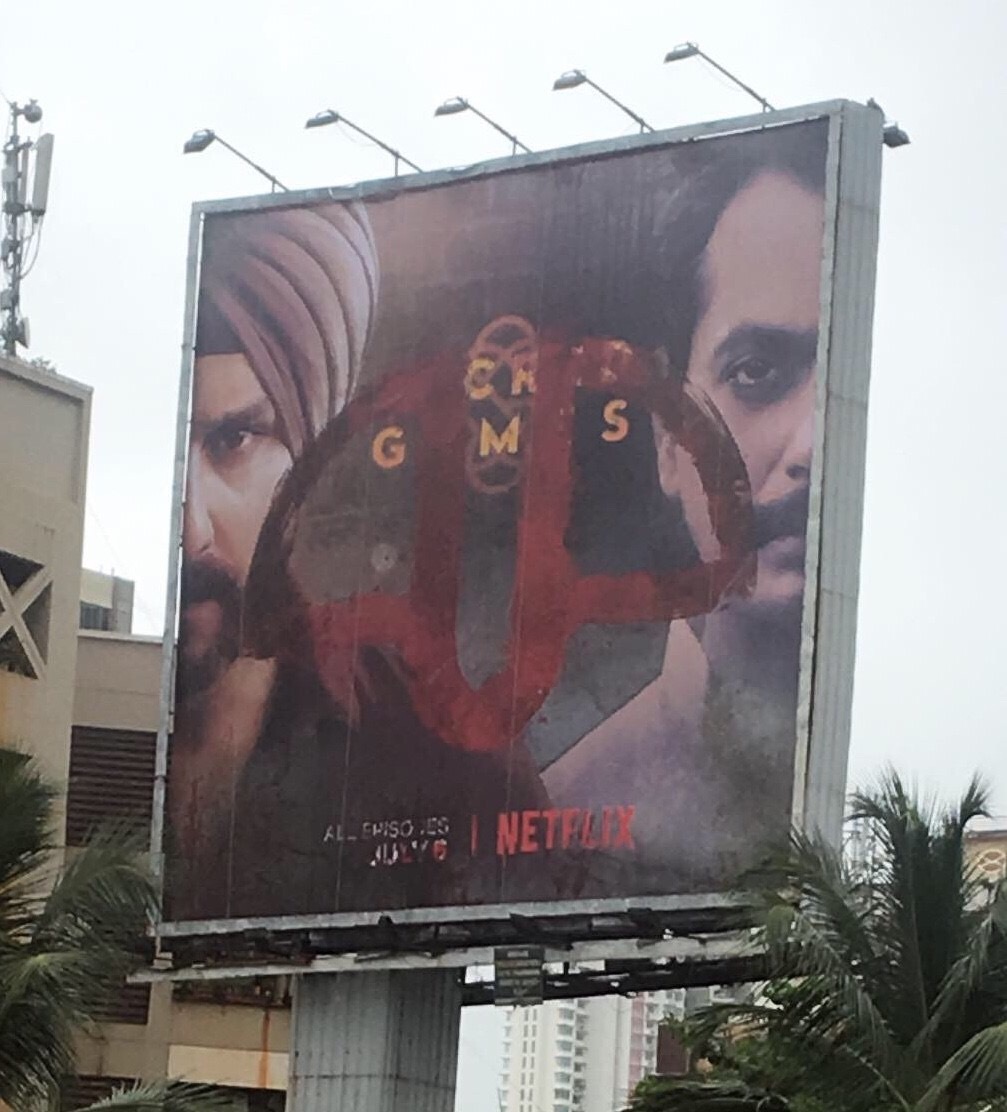 Further sharing the brief that came from Netflix, he explained that the only thing that came from the client was to create awareness and intrigue for first of its kind horror thriller series 'Ghoul'. This is first of its kind for India market and for Netflix in India.
Popular Reads:
Japanese ad company Wakino to use armpits as its new ad space
Half-print, half-invisible newspaper sends strong message for literacy awareness campaign