Get Ready for Future Rural Leaders Summit and RMAI Flame Student Awards 2018
18-Sep-2018
Rural Marketing Association of India (RMAI) is organizing Future Rural Leaders Summit and the 12th edition of RMAI Flame Student Awards 2018 at Courtyard by Marriott, Ahmedabad on 22 September 2018.
To build awareness and interest in the Rural Marketing domain among students and academia, Rural Marketing Association of India (RMAI) is organizing Future Rural Leaders Summit which will scrutinize every link in the rural, right from the policymakers to the newly empowered consumer and leave you with some brilliant ideas to execute your rural strategy better. Experts will come together and share their concrete thoughts and fresh ideas on ways to expand the share of the rural pie. Some of the notable speakers are Mr. Aashish Argade (Institute of Rural Management Association), Mr. Pavan Kumar Singh (National Marketing Head- Amul, Anand), Mr. Viswanath Pingali (Economics-IIM, Ahmedabad) and Mr. Sukhpal Singh (Head-centre for Agriculture Management, IIM Ahmedabad). That's not all, RMAI is also organizing the 12th edition of RMAI Flame Student Awards 2018.
While Rural Summit will be held pre-lunch, Students Flame Awards will be held post lunch, which will collate the works carried out in the rural arena and recognize the distinctive projects by the students.
This year RMAI has received 250 case studies from 65 B-schools. The top 10 shortlists are IIM Ahmedabad, KIIT School of Rural Management, FMS-IRM, FMS-Delhi, IRMA, XIMB, IABM and IIM Indore.
This year, the Competition was judged by an expert jury panel comprising of Dr. Anup Kalra, Director, Ayurvet Ltd; Biswabaran Chakrabarti, Ex-Vice President - Brand & Channel Management, Crompton Greaves Ltd; Puneet Vidyarthi, AVP & Head Marketing & Digital Innovations, JCB India Ltd; Siddhartha Choudhary, CEO, Destaglobal; Prof. Atul Mandale, Faculty of marketing, SVIMS, Mumbai; Benjamin Mathew, Partner at MART; Sanjay Kaul, Founder & CEO, Impact Communications.
This year, the awards will see over 200 delegates from the corporate world, as well as rural managers, B School students, teachers and marketing specialists in attendance.
The top 10 shortlisted entrants will present their case studies and there will be the on-site jury for the judging process at the RMAI Students Flame Awards 2018. For the first time we are integrating the event with a much sought after Rural Summit to offer a truly learning platform to the audience organized by RMAI on four topics; Job Opportunities in Rural, Business opportunities in Rural, Rural Entrepreneurial Opportunities for youth during Dairying & In Gujarat is Rural-Rural. We are expecting delegates from Corporate, Government, Marketing and Media Agencies, apart from students from leading management institutes.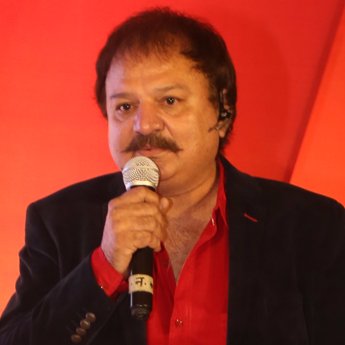 Speaking about the Event, Mr. Himanshu Shah, Joint Secretary, RMAI, comments, "The Flame Student Awards since the past 9-10 editions have always been happening in Delhi but this year the idea is to take the property to the next level and create more awareness about it. And since this year we have received case studies from the top B schools of the country, we decided to host the property in the education hub of the country which is Ahmedabad. Interestingly, this time around the awards will not only see participation by students but also by top brand marketers, academicians and industry experts."
Blast from the Past:
Check out more about event at Eventaa Upcoming event section: Students Flame Awards 2018
Popular Reads:
IRMA Launches - Executive Post Graduate Diploma in Management (Rural)
The Third Edition of India Nightlife Convention and Awards (INCA) to be held in New Delhi