Digital Marketers Awards organised by Moneycontrol and IAMAI
07-Dec-2018
Moneycontrol and Internet and Mobile Association for India (IAMAI) hosted the fourth edition of the Digital Marketers' Awards (DMA).
Digital Marketers' Awards were initiated with an aim to recognise the spectacular ideas and brilliant minds of the brand custodians, elite marketers and creative honchos who have made an outstanding contribution towards groundbreaking advancements and rose above their peers.
The award function started with an engaging panel discussion on the topic 'Digital transformation through new innovations: A complete roadmap' between Gautam Shelar, Business Head, Moneycontrol, Suman Srivastava, Founder & Innovation Artist, Marketing Unplugged, Shamsuddin Jasani, Group MD, Isobar, South Asia, Adhil Shetty, CEO, BankBazaar.com moderated by Anant Rangaswami, Editor of MELT on WION.
This was followed by a keynote address by Himanshu Vyapak, Deputy CEO, Reliance Nippon Life Asset Management Limited (RNLAM).
The awards were hosted for marketers in different categories - banking, digital business, FMCG & consumer durables, automobiles, healthcare, travel, insurance, IT, retail, personal finance & investments, real estate, Most Popular CMO of the Year as well as Best Digital Personality of the Year.
The jury panel was chaired by CVL Srinivas, Country Manager, WPP India, including Amit Sharma, Senior VP and Head - Digital & Ecommerce, Max Life Insurance; Prasun Basu, President, South Asia, The Nielsen Company; Anuradha Narasimhan, Consultant, Scripbox.com; Rohit Raj, Co-Founder, Chief Creative Officer, The Glitch; Dolly Jha, Executive Director, Nielson India; Chaaya Baradhwaj, Founder & Managing Director, BC Web Wise and Suman Srivastava, Foundation and Innovation Artist, Marketing Unplugged.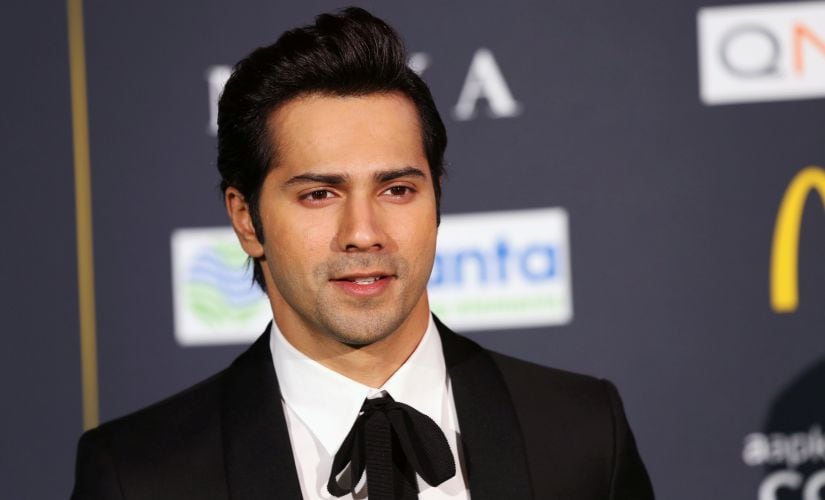 Actor Varun Dhawan was also awarded "Best Digital Personality of the Year" to acknowledge the widening digital influence he possesses. On winning the award, Varun Dhawan said, "Digital India is way bigger than we think and our film industry has woken up to its importance and now uses it to reach out to the masses."
Commenting on this edition of the awards property, Mr. Manish Maheshwari, CEO, Network18 Digital said, "Digital Marketing has become one of the most integral and effectual tools today. India is become a vital instrument in driving the world economy, and the digital industry has an undeniable role to play. As we move forward in an era of the 4th industrial revolution, disruptive technology has become the way forward. With this edition, we aimed not just to celebrate the medium but also those bigwigs who have utilised innovative and creative digital tools to get through to their target audience. As the leading digital platform for financial information, it is befitting for moneycontrol and IAMAI to come together and undertake such an initiative to applaud the pioneers of the industry."
Gautam Shelar, Business Head, Moneycontrol remarked, "The Indian digital landscape houses some exceptional minds that have played a key role in its expansion. There has been an augmented growth in the digital sphere, which has fuelled the level of competition in the industry through differentiated offerings. As one of the early pioneers in the digital industry, we wanted to honour the game changers in the Digital Marketing industry by highlighting the strongest performers of the year. With time, the awards have evolved into one of the most premium platforms that bring together the intelligent minds of the industry who have achieved great heights by adopting effective digital strategies."
Popular Reads:
FHRAI puts MakeMyTrip & GoIbibo on notice in response to grievances expressed by its members
TFS to offer a variety of options for all passengers at Goa Airport