MG Motor India has begun product roadshows in India
18-Dec-2018
MG Motor India has started showcasing its lineup of cars and SUVs across the country from 14 December 2018. MG Motor India has planned to organize the roadshow for its product in ten cities. The new entrant in the Indian market is also set to launch its first SUV in early 2019.
The ten-city display tour for its product line-up has already started from 14 December 2018, in Gurgaon. It will proceed to Noida, Chandigarh, Mumbai, Pune, Bengaluru, Chennai, Hyderabad and Kolkata. The ten-city display tour of MG Motor will end on 17 March 2019 in Delhi.
The model showcase will not include the brand's first product for India which is still undergoing road testing. The upcoming B-segment MG SUV will come with two BS-VI-complaint engine options – a 1.5-litre, direct-injection turbo-petrol mill and an FCA-sourced 2.0-litre, turbo-diesel motor.
The MG SUV will initially be sold as a five-seater in India and will measure around 4,655mm in length, 1,835mm in width, and 1,760mm in height. It is also expected to be priced aggressively, thanks to heavy localisation of parts.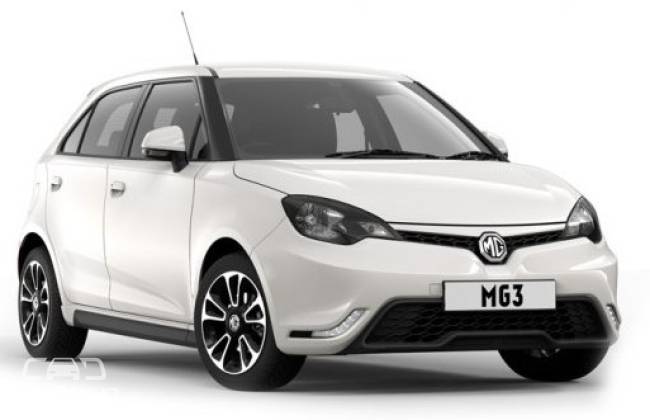 Here is the schedule for the MG product showcase:
In Gurgaon–at Ambience Mall on 14-16 December 2018 and at Cyber Hub on 21-23 December 2018
In Noida–at Mall of India on 4-6 January 2019
In Chandigarh–at Elante Mall on 11-13 January 2019
In Mumbai–at Infinity Mall on 25-27 January 2019 and at High Street Phoenix Mall on 2-3February 2019 –
In Pune–at Amanora Mall on 8-10 February 2019
In Bengaluru–at Phoenix Market City on 15-17 February 2019
In Chennai–at Forum Vijaya Mall on 22-24 February 2019
In Hyderabad–at Inorbit Mall on 1-3 March 2019
In Kolkata–at South City Mall on 8-10 March 2019
In Delhi–at Pacific Mall on 15-17 March 2019
Popular Reads:
World Tea & Coffee Expo commences in Mumbai
TikTok launched Innovative Digital Advertising Solutions in India