IKEA On Wheels Expedition Launched In Mumbai
27-Nov-2019
Home furnishing group, IKEA has introduced two trucks in Mumbai in a bid to familiarise people with their new concepts for furnishing, terming it 'IKEA on Wheels'. The trucks will sport concepts such as 'Sustainable Living (with Kitchen)' and 'Living with children' — primarily focusing on affordability, accessibility, and sustainability.
While one of the trucks will be confined to Utopia City, Worli, the other one will travel across the South of Mumbai and the Western suburbs. The brand intends to disseminate information about furnishing offerings and the upcoming Christmas range. IKEA had launched an earlier expedition in August of 2019, themed 'Create Space', which boasted four trucks.
A similar campaign was carried out by Amazon titled 'AmazonFestiveYatra' a 'house-on-wheels' in Delhi, ahead of their 'Great Indian Festival' sale, flaunting a series of trucks for their roadshow. The 'IKEA on Wheels' trucks were flagged off in presence of IKEA co-workers and customers. While the trucks will display physical offerings, the products available can be ordered online as well. The exercise will also offer personalized assistance to customers looking for home furnishing.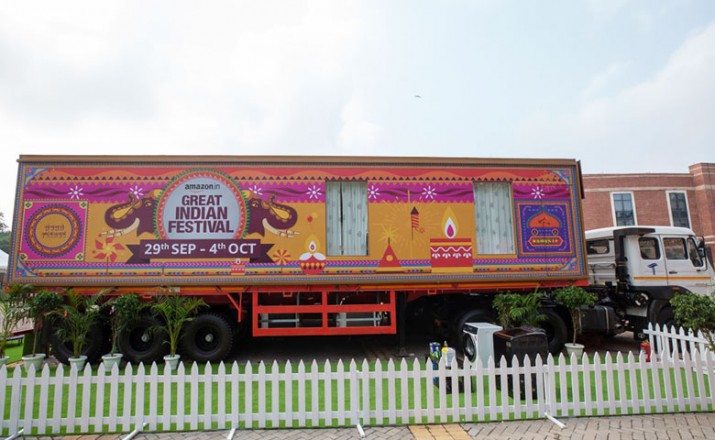 Jaxa Gohil, store manager, IKEA India said, "As a part of our one-market approach, offering IKEA solutions both online and offline is a priority. Mumbai is a significant market for us, one of the top 30 cities globally, and our biggest investment in India with warehousing, e-commerce, and stores. While we launched our online store for Mumbai recently, 'IKEA on Wheels' will primarily help the many Mumbaikars touch, feel and experience our home furnishing solutions, they provide people with ideas and inspirations to reimagine their homes with a touch of IKEA!"

In 2016, Dentsu Impact won Ikea India awarded its Rs 200 crores creative mandate to Dentsu Impact. In line with the launch of the first IKEA store in Hyderabad, the brand released a series of new ad films on TV & digital. Recently the agency launched its first online store in Mumbai.
Popular Reads: