Highlights Of Vaastu Vision Expo 2020
20-Jan-2020
Vaastu Vision Furniture, Interior and Lifestyle Expo is received an overwhelming response from the visitors as exhibitors offered furniture and interior decoration items at very special prices for a limited period of time. The expo was held at Deshpande Hall premises, opposite MLA Hostel, Civil Lines from January 17 to 20.
If one is thinking of adding a personal touch of glamour to a corner of the home, this was the chance to find some super cool stuff from across the country all under one roof at Vaastu Vision Furniture Exhibition, India's biggest furniture and interior show. The expo showcased all types of home and office furniture like sofa sets, dining tables, bedroom sets, garden furniture, wrought iron furniture, ethnic furniture, space saving foldable furniture etc., along with electronic home appliances like new range of refrigerators, ultra smart LEDs, washing machines, kitchen chimney and accessories too.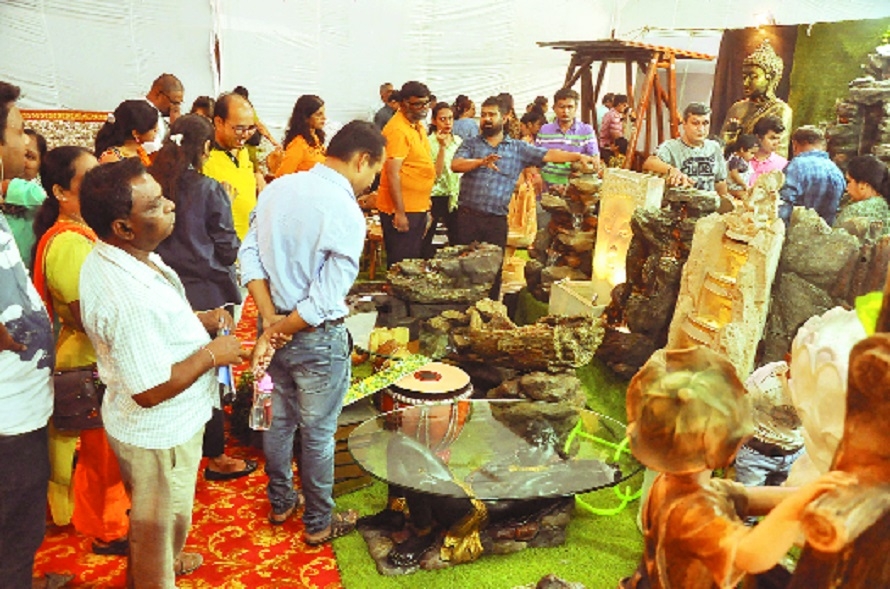 The home interior segment had latest wallpaper designs, paintings and murals, brass artefacts, antiquities and many other home decorative luxury items on display. The home furnishing too, had immense range of products catering to the contemporary and modern lifestyle of today. All this made Vaastu Vision a very popular exhibition in central India. The organiser has appealed to the people to visit the expo and take benefit of surprising offers.
Popular reads: