Anchor & Former Miss Universe India Title Winner Sheena Chohan to Host Saurastra Premier League 2019
09-May-2019 Author : Category : Entertainment
Sheena, the dazzling Bengali beauty from Kolkata flashes all colors of life as soon as she steps in as Actor, Model, and Anchor. In the course of realization about her stalwart career, she hatched the nutshell with her perseverance and relentless pursuit for achieving something bigger. Her spontaneity and presence of mind inflicts a wave of curiosity among audience, waiting impatiently to see some magical every time she comes on stage.
The words could fall short to sculpt her sparkling persona but those who know her closely loves to quote gleefully - excellent anchor skills are understatement compared to her splendid personality, it is just a second nature to her.
It seems that she is all prepped for entertainment, entertainment, and entertainment. Her soulful performances remit the symphony that will touch you deeply inside out.
Her inclination towards acting right through her childhood gave a telescopic view of what she destined for. During her journey to celebrity emcee, she surged many milestones that many stumble upon on half-way. She clinched all-stars to her name and kept influencing hundreds if not thousands who are desperate to follow her footstep. She has 600,000 fans on social media.
Her dynamic personality parsed through many segments including humanitarian aids, she is the ambassador for Human Rights South Asia. Sharing her goal for social services she shows a willingness to create awareness about Human rights in South Asia and building teams of volunteers to work with YFHR (Youth for Human Rights) and United for Human Rights programs. She wants to envelop writers, musicians, filmmakers and actors to come on board and become advocates for change - as part of the United Nations Universal Declaration for Human Rights.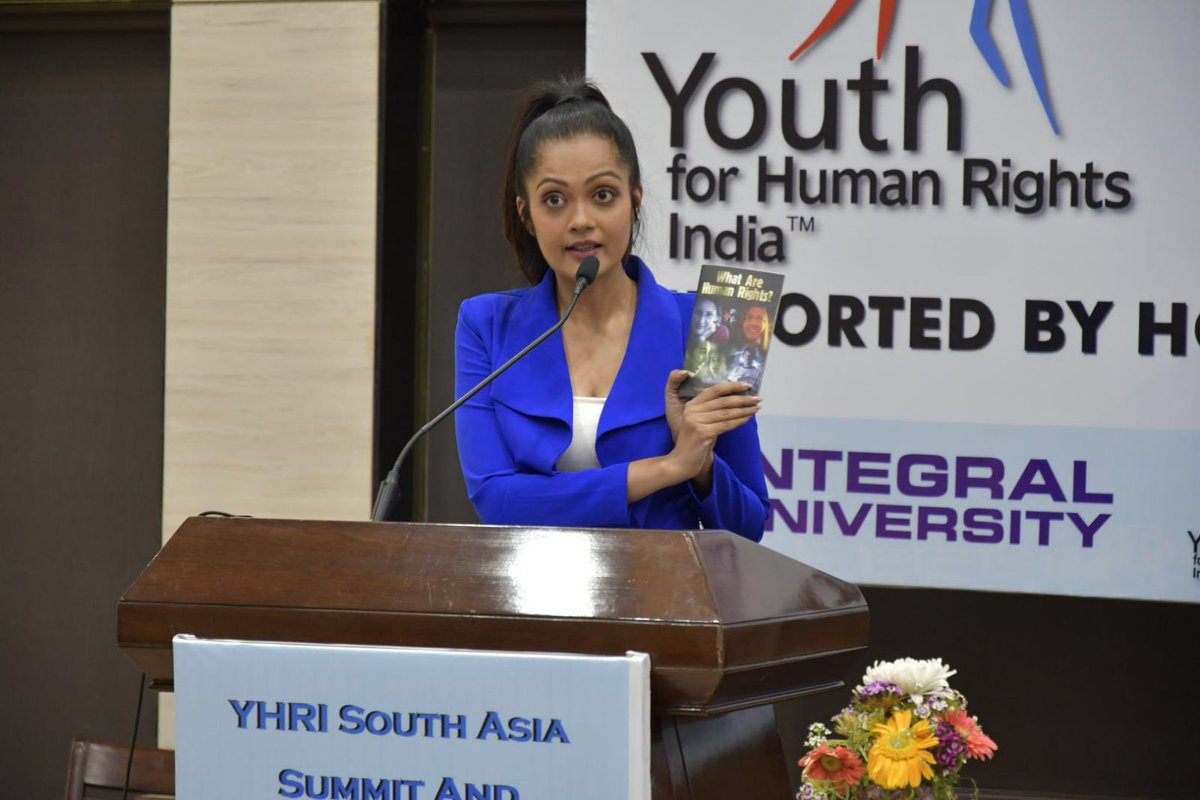 Sheena is a highly versatile anchor and quickly shuffles her emcee skills depending on the type of events. So far she hosted press conferences, sports events, interactive dealers meet and conferences, as well as brand launches.
Sheena has been sharing a stage with Bollywood big stars like Salman Khan, Kareena Kapoor, Sonam Kapoor, Abhishek Bachchan, Farhan Akhtar and many more.
Ant Story' which had its world premiere at Dubai International festival 2013, brought recognition for her as she got nominated for Golden Goblet Awards at Shanghai International Film festival in China.
Achievements and Performance
Lakme Miss Kolkata Title winner
Miss Universe India Title winner
Hand-picked by celebrity star Sushmita Sen to participate in Miss Universe
Acted in movies and web-series like - The Train, Mukti Bela, Patralekha, Ant Story, Justice, Krishnogohobor and Words
Hosted the International Awards in Singapore
Hosted BPL- Bangladesh Premier League along with Bangladesh actress-anchor Ambrin.
Appeared in the TVC's of brands like Sony Bravia, Wella, L'Oreal, Videocon, Dubai Gold and Diamonds, V-Guard, Religare, Enkay Garden, and Green Rich Tea.
Hosting SPL (Saurashtra Premier League)
Sheena Chohan is going to be the face of Saurashtra Premier League T20 Tournament. Hosting a sport event is not something new to her Emcee career, as she was under spotlight previously telecasting Bangladesh Premier League.
This event will be an occasion for Sheena Chohan to hone her emcee skills and making a connection with sport fans.
Saurashtra Cricket Association organizes Saurashtra Premier League T20 Tournament. This shall surely be one of the very prestigious and popular tournament of Saurashtra Cricket Association. Some nominated players from this zone already played or playing on international level include, Shri Ranjitsinhji, KS Duleepsinhji, Vinoo Mankad, Salim Durani ,Ajay Jadeja, Ravindra Jadeja, Jeteshwar Pujara, Jaydev Unadkat, etc.
Recently, team Saurashtra finished as runners up for prestigious Ranji Trophy 2018-19, this tells the immense potential of the region in producing cricket talent. The teams of Saurashtra Premier League are named on historic areas of Saurashtra as Sorath Lions, Gohilwad Gladiators, Halar Heroes, Zalawad Royals, and Kutch Warriors. Total 11 matches shall be played in the first season of SPL. Team Saurashtra broke record of highest run chase in Ranji Trophy when they successfully chased 372 runs against Utter Pradesh in Quarter Final.
The first season of this tournament shall be played between 14th May to 22nd May 2019. SPL shall be live telecast on Star Sports channels as well as on Hotstar. Final match shall be played on 22nd May 2019.
Lets enjoy this heart throbbing event with the soulful voice of Sheena Chohan. For more information on Sheena Chohan check profile on eventaa.com