Future Of The Event Industry
03-Feb-2020 Author : Category : Information
Time plays a great role be it for an individual, business , nation or even an entire industry. The event industry has evolved greatly over the years and development and progress have no end as they are led by inventions and innovations that take place in the society by the day.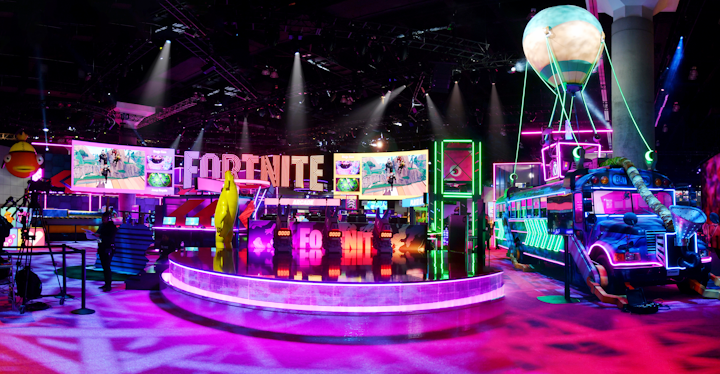 A lot has happened in the event industry from its inception and it will continue to happen as years pass. Like every industry , even the event industry is a part of the rat race in providing something new to the people, so that each event becomes a memory.
Over the passage of time amount of events carried out is not the only dynamic that has increased but also many new event genres and segments have come up and will continue to emerge as and when new technologies and opportunities to leave a print on the human mind will come up.
With the rise in nature and types even the crowd dynamics will expand and the reach too will get wider, there will be greater audiences and more innovative and unique content as the world expands.
We have already reached a point where an event is put up just to be in the talks of the town or to show presence, days are not far when each gathering will have an imbibed motive, vision or goal and so it will be termed as an event.
The event industry would be behind of times had it not been for the technology sector, events backed by technology have not only added on to the wow factor but also managed to ease the planner's job making sky his/her limit to put up an event for production.Future of events doesn't completely rely on technology though as keeping it personal and interactive is one of the best ways to make an event interesting to the audience, because no one wants to sit in front of a monotonous speaker.
One more shifting trend that determines the future of events is people taking up artist jobs such as anchoring, talent centric professions and etc. Performances and oratory always manage to get a loud applause and will always remain to be the spice of the event. Over times people have and will continue to take up arts related callings in life rather than the mundane stereotyped mainstream science or commerce jobs and businesses.
Also as we have been seeing the nature of the education sector ,introducing new courses and imbibing new skill sets, more and more unique businesses will start emerging expanding the life of corporate events and in – turn increase the demand for event planners and event planning companies.
And as well all know from a long time, marriages are never going to stop and the wedding industry now has managed to get a different segment in the event industry , so there are chances of the wedding plaaning industry to widen its horizons.
So, like the stars in the skies above us the event industry has a very bright future!
Popular reads: