Top ideas for your Pre-Wedding Shoot
18-Dec-2019 Author : Category : Weddings
Pre-wedding shoots are currently trending among couples. Right from the time, you know that "he is the one!" You've already boarded the roller-coaster ride. Though every function is close to the couple's heart, pre-wedding shoots are the closest. They give a picture to your chemistry that can be seen by not only you but the whole world. It is no more about dancing around the trees or being surrounded by heart-shaped balloons. Well if you have missed all the drama of pre-wedding shoots, don't you worry here are the latest and unique pre-wedding shoots themes for you to declare your wedding date.
Bollywood:
If you love drama, then why not Be the Simran to her Raj or Rahul to her Anjali. Take some inspiration from the Bollywood scenes to put that zeal on display in your wedding album. You can try the DDLJ-inspired train shot, the titanic pose, The rose petal shower aka Gerua-inspired shot, The Dupatta Scene from Kuch Kuch Hota Hai are some of the iconic poses that you can incorporate into your pre-wedding shoot.
Vintage:
There is something about old-school charm in a modern setting that takes our love for love stories further. The greatest attraction of Vintage pre-wedding shoot remains the nostalgia. It feels like time traveling through pictures. It is also budget-friendly and hassle-free as the shoot doesn't require any prop or set up separately unless and until you want to create an extravagant movie set. The locations, an old building, and an old car can do the job for you.
Food Lovers:
Lots of people pretend to be someone else in their pre-wedding pictures. They forget that these pictures aren't merely to put their best version forward but rather a joyous event to bond over with your partner. Besides, it should also reflect your likes and hobbies. One such thing that people love the most is Food. So, if food is close to your heart than Break the monotony of a fancy backdrop in the name of a pre-wedding shoot, and incorporate food to your shoot. You can have these shoots at the eateries and shops, where you had once gone out on dates or enjoyed a special and memorable meal.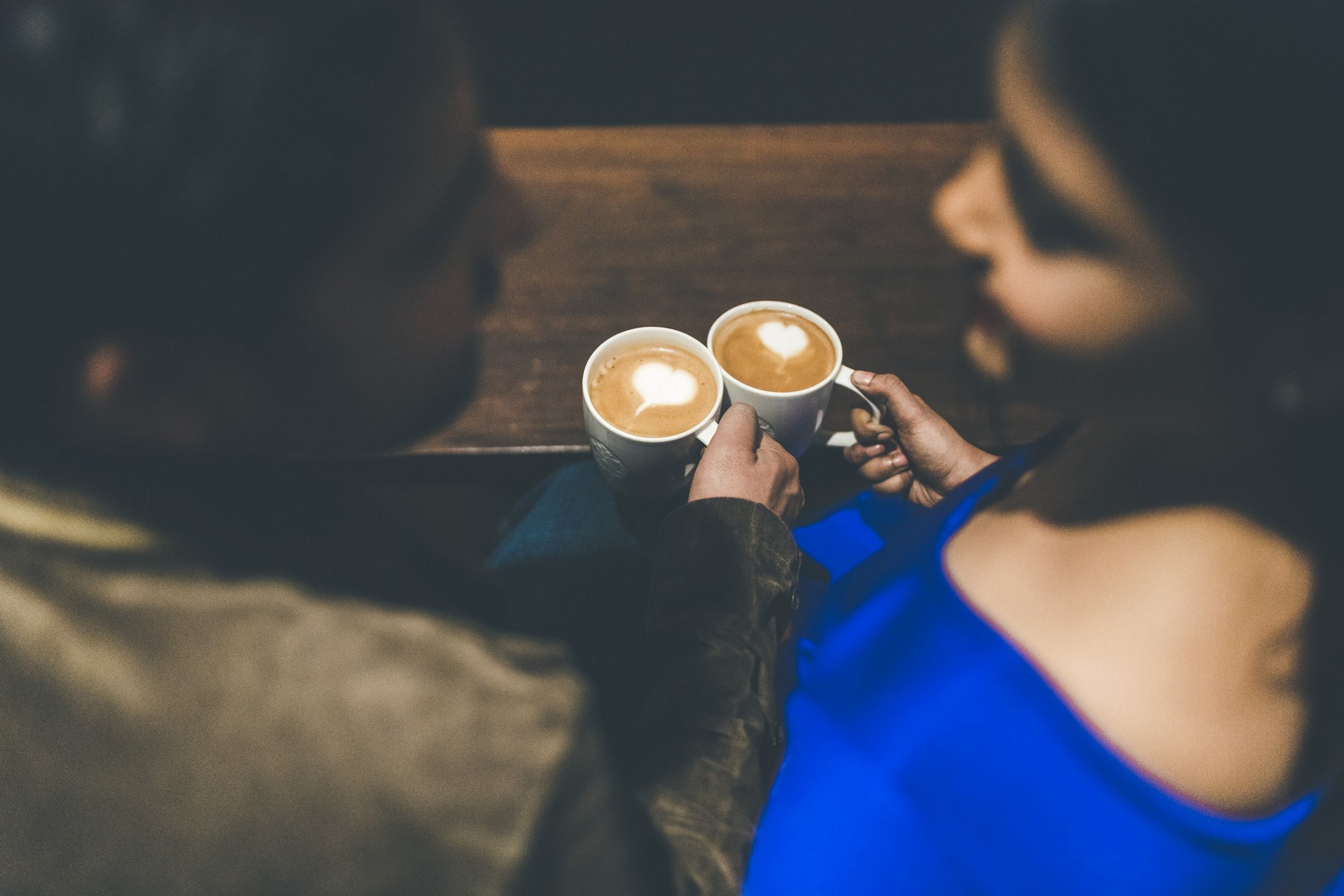 Family, Friends And Furry Pets
Pre-wedding shoots with your partners are all the rage. Why not make it more personal by including your family, friends or pets? Including them will also give you a chance to spend some quality time with them before the wedding and making the most out of it by getting all the moments captured. So get your favorite people and animals in one frame and increase the cuteness level.
Special Effects:
If you want to do a fun pre-wedding shoot which is also different, special effects are perfect for you. These shoots have an incomparable charm as these effects enhance the beauty of the picture. So make your photos look unbelievable by opting for a miniature shoot, sparkler light writing, artistic effects and so much more. Go creatively crazy and make it a memory to remember for a lifetime.
Bike:
If you and your partner are both romantic and adventurous, a pre-wedding bike photoshoot will be perfect to portray your interests. It is unique and different and will frame memories for life. There is a special charm in riding bikes and when you have your special someone that will accompany you for the rest of your life on the backseat, you are sorted!!
Beach:
A beach is always a favorable option for a romantic pre-wedding photoshoot. It is the perfect setting to sparkle the romance as it unwinds you and your partner from the hustle of towns and cities. Walking hand in hand by the sandy seashore and waves is a subtle yet adorable idea for a pre-wedding shoot. You can notch it a little bit higher by using quirky props like cycle, scooter and more.
Underwater shoot:
It's always cool to have pre-wedding photos that are unique. Couples can surpass all limits of creativity and adventure by choosing water as their backdrop over anything else. Shake off all your inhibitions and jump into an ocean or a swimming pool. You can propose your partner under the water or have some clichéd romantic poses
In-House Pre-wedding photoshoot:
Not to forget this comfy and real-me pre-wedding photo-shoot idea because this is surely the cutest and the most romantic one. You can ditch the picturesque locales and glam outfits and have pictures that are just about pure chemistry and showing off your love in the simplest of settings! As it is said, home is where the heart is, and home is also where you guys can pull off an amazing pre-wedding shoot too.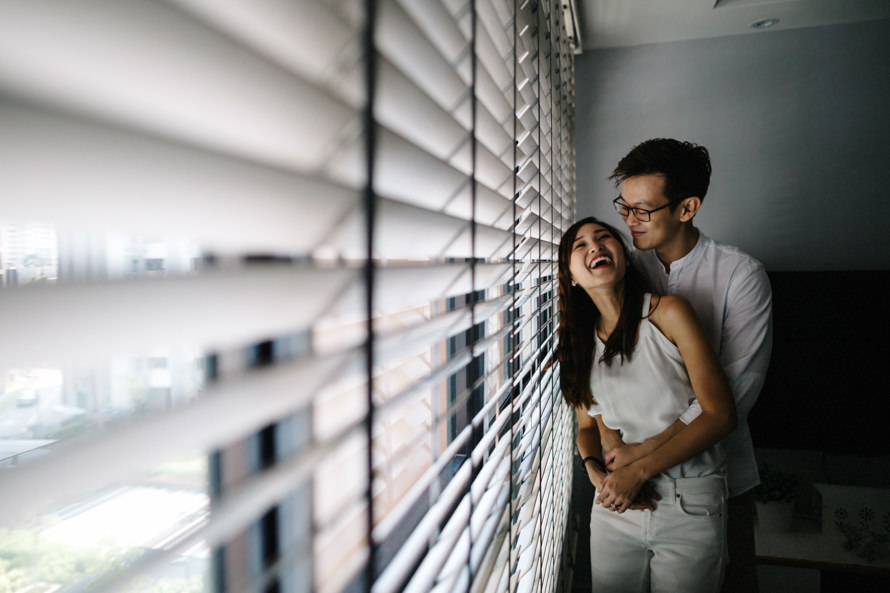 A splash of colors:
A shoot that is so vibrant that it makes the most of this gleeful occasion with splashes of color and ear-to-ear smiles. You can use color powders and can splash them on each other's faces. The vibrant setting created by the colors together would leave any professional camera, bewitched and will create the perfect magic. You can also use smoke bombs to get the perfect picture.