Amazing News that made Headlines in Event Industry
14-May-2018 Author : Eventaa.com Category : Business Events
It's a middle of spring and event industry started blossoming new florets in their backyard. The industry is observing a revolutionary phase similar to what Microsoft or Apple experienced in 90's. It was not surprising the change once again came out on the cusp of technology, leaving few.
Noticing an incredible transformation happening in various segments of the event industry, Eventaa drill down profoundly to gather all the remarkable innovations that took place recently around the world. The effort was worth and there was no reason why these mind-blowing innovations should not make headlines on the front-page and a fame overnight.
Let see them one by one
Experiential Marketing
· Brute force marketing is not recommended for today's consumers, but interactive promotional ideas are. Product by "Event stag" provides such out-of-box ideas for brand promotion like - Hashtags Postcard, GIF Booth, SloMo Station, Green Screen, Snap Mask, and Social Trading Cards, and many more. Taking example from the listed product "Hashtags Postcard" can create custom 6X4 branded postcard on the go for the event visitors, which they can printout and mail to someone special anywhere in the world straight from the event venue. https://eventaa.com/news-details.html?news_id=197
· Jigsaw puzzle and other similar games drive excitement till the end, inspired by them, event exhibitors introduced Live Print Mosaics and Live Digital Mosaics puzzle ideas for event engagement. It involves the same level of excitement for product promotion. In this puzzle game, instead of ready to use pixel picture, the event attendees take their own photos and place them on the board to complete the picture. At the end, the picture board will take shape of anything; brand logo, message or product image. https://eventaa.com/news-details.html?news_id=296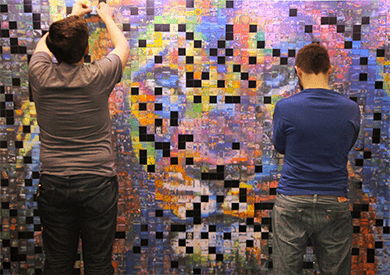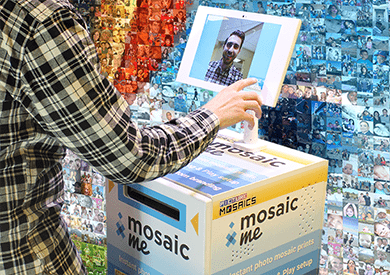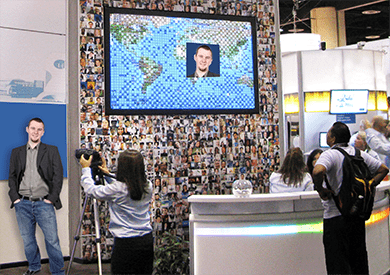 Special Acts and Live Art Entertainers
· "Rei Misiri" is a Canadian artist, who likes to surprise the audience with its unique art and dance form. By synchronizing it together, he delivers an exceptional visual masterpiece. The act may look bizarre to anyone on their first encounter, but at a wink of an eye, it transforms tainted image into a mesmerizing portrait. The art begins with some random water-colors sprawled on canvas, followed by a dance-moves on it. Later, the artist uses his paint-brush on this gothic looking color patches to form a mind-blowing art piece. Video link- https://youtu.be/g_lUnHKTCf8
https://eventaa.com/news-details.html?news_id=265
· Live Art experience is an emerging trend for events to make it special and memorable for attendees. Artist-Olga Pankova captures live event moments of the guests and post them into a drawing sheet with blend of colors, allowing them to preserve the memento for rest of their life. https://eventaa.com/news-details.html?news_id=209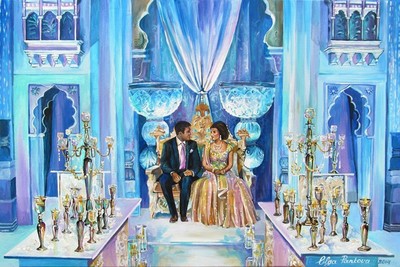 Event Bots
· Two amazing robots, "TiKi" and "Maava" are designed especially for events by French start-up, which made them famous overnight in event industry. "Maava" is designed for speaking at a seminar and dynamic presentation while "TiKi" is solely made for entertainment purpose. https://eventaa.com/news-details.html?news_id=254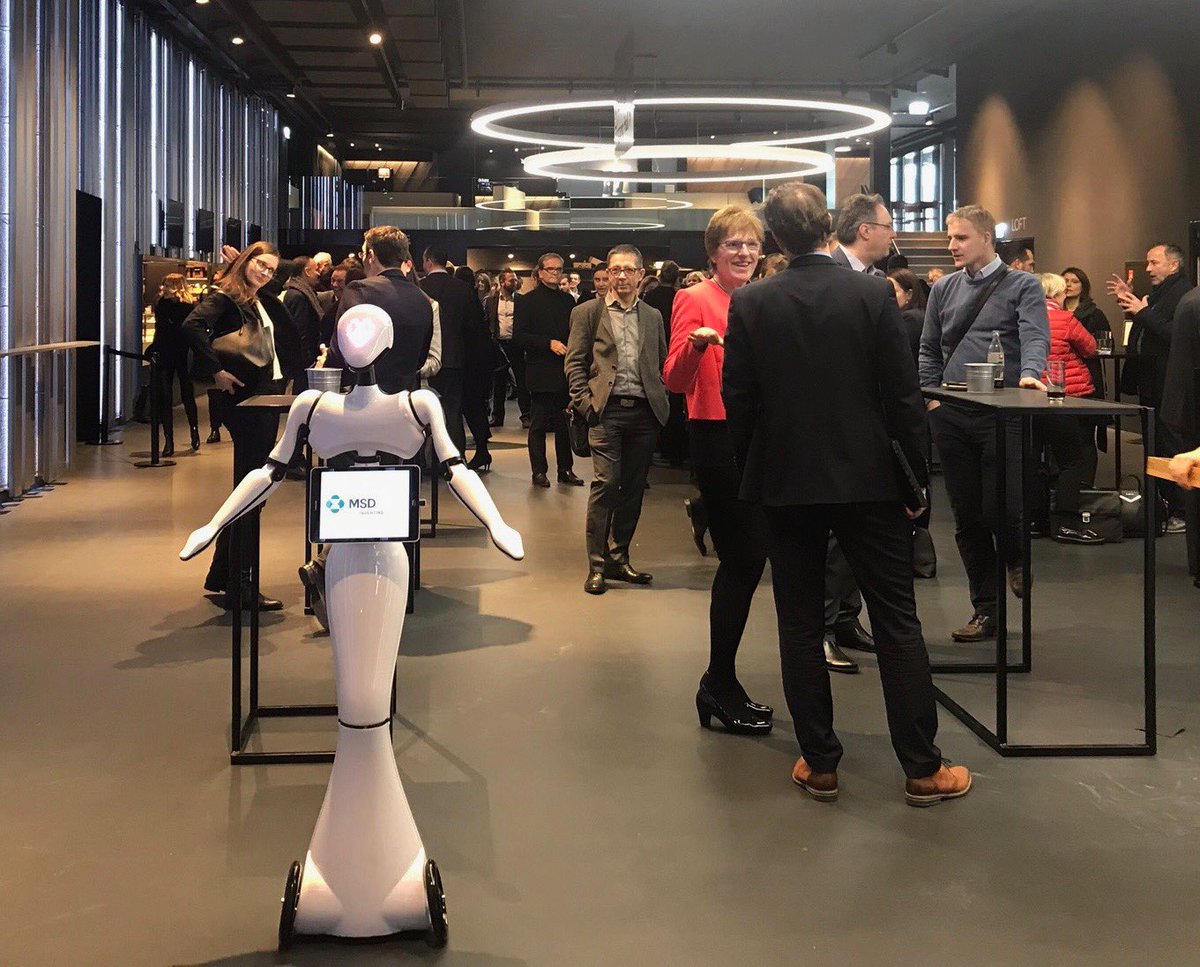 · Robots to follow the foot-prints of humans. With help of Machine learning the Robots are made efficient enough to carry food plates straight to the guest. The technology cannot be undervalued and will be seen at the local restaurant soon, wiping out all the doubts about its ability to work in mainsteamhttps://eventaa.com/news-details.html?news_id=201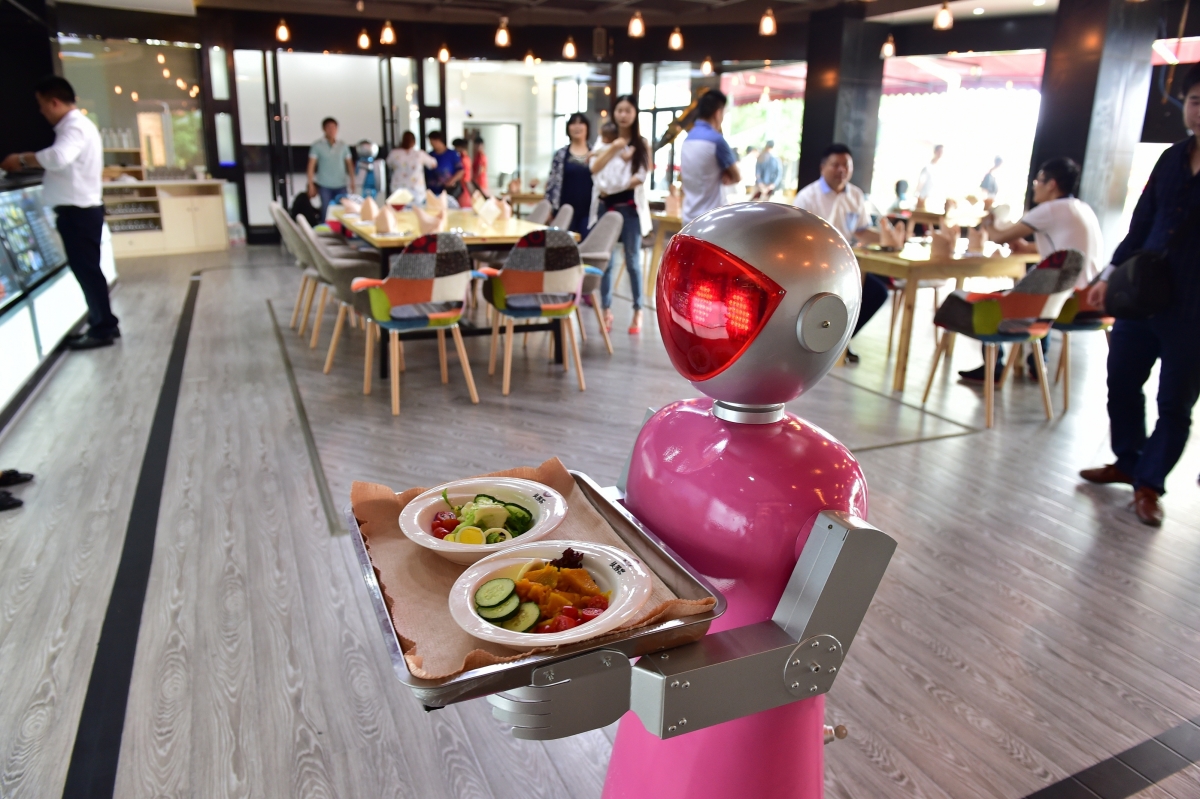 Event Audio & Visuals
· Osmo Mobile 2 stabilizer by DJI is a game-changer for event exhibitors, who relies on their mobile phones to stream various live events and trade-shows. This mobile stabilizer comes with an integrated battery with up to 15 hours life and has a re-designed button layout to control the phone while recording splendid videos during events. https://eventaa.com/news-details.html?news_id=260
· Hearing Hotspot" is a NEW listening technology that can transmit high-quality audio from TVs, music sources or live programs directly to an individual's smartphone or tablet through Wi-Fi. This means speakers in live-events can be heard from any distance with help of this device. https://eventaa.com/news-details.html?news_id=164
Digital signage
· A digital signage cum payment kiosk. This kiosk not only highlights your event ads on the screen but also enables you to book and pay for the tickets through it. This multi-purpose kiosk can easily integrate with various third-party applications and systems, making life lot easier for event attendees.
https://eventaa.com/news-details.html?news_id=200
· Make your product ad float in the air. Line-Art-Projection is a new LED display technology that displays message and animations on glass windows and panels in a playful way. You can create cartoon character or any imagery from this piece of technology to make product-ad exciting. Further, it could be used in events for searching product information along with EPD technology.
https://eventaa.com/news-details.html?news_id=262
Event Exhibitions and Trade-shows
· An "X-ray view" enables showcasing products inside-out. This product visualizer or Kiosk uses a similar technology to an X-ray machine. Event attendees have to slide the kiosk screen infront of product to examine and interact with the internal components of the product. The kiosk comes in small table-top displays to free-standing kiosks to massive room-size installations. https://eventaa.com/news-details.html?news_id=281
· While exhibitors want to create curiosity about their product, attendees on the other end don't want to leave the show as a spectator. They equally want to involve into it. Both purposes could be accomplished with this new Hype-box self-learning transparent digital display. https://eventaa.com/news-details.html?news_id=244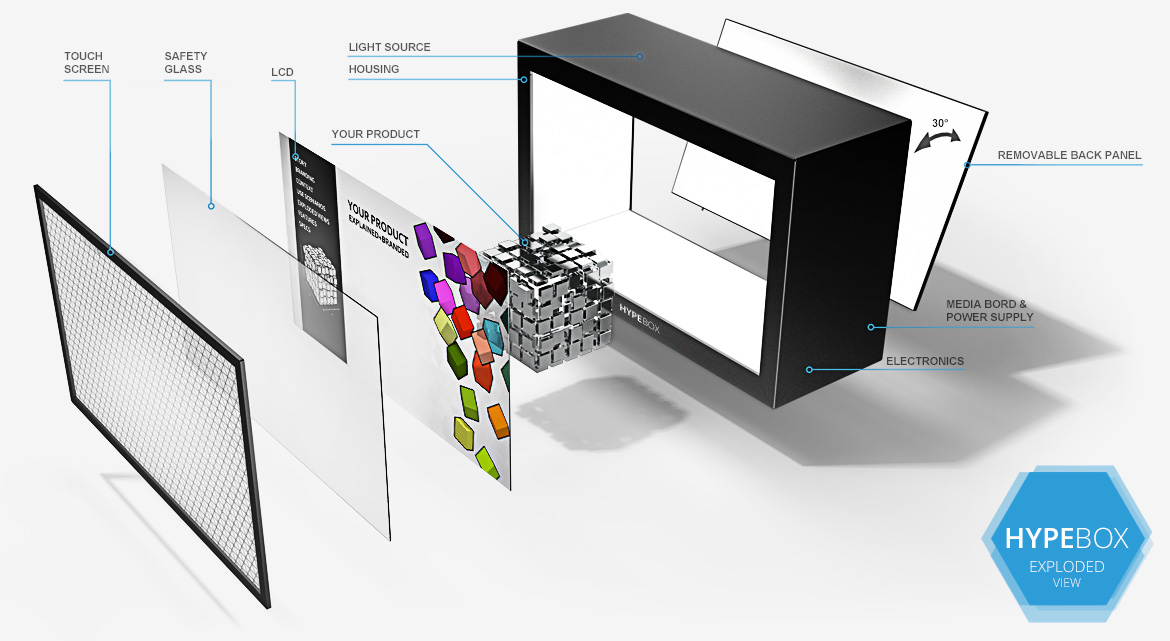 Event Design and Décor
· Decor your event with self-illuminating glowing plants. MIT engineers have designed entirely new kind of plant with specialized nanoparticles that illuminate the lights. If this becomes a reality, then there is no need to wrap LED lights around the plant to décor the events. https://eventaa.com/news-details.html?news_id=199
· Larger than life this gigantic and unique lantern was main attraction during New Mexico Chinese Lantern Festival. The lanterns are created by hand using silk fabric, steel frames, and 15,000 LED lights. This festival inspired many event planners to formulate their event décor style with Chinese lantern. https://eventaa.com/news-details.html?news_id=155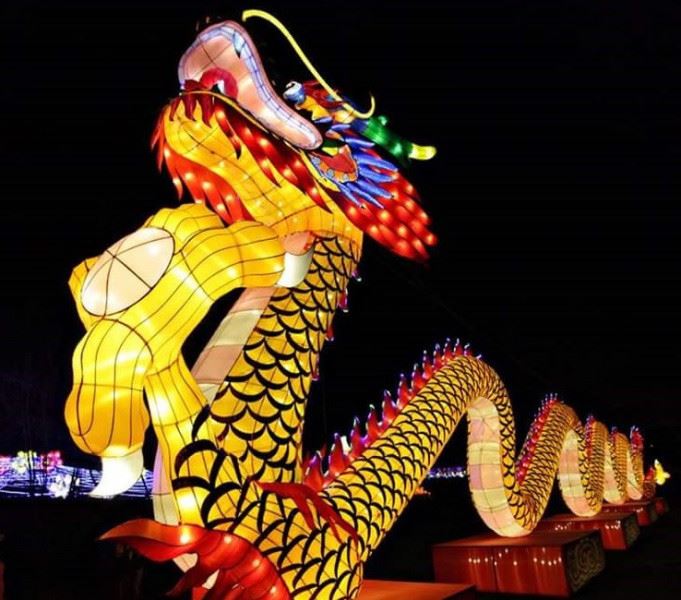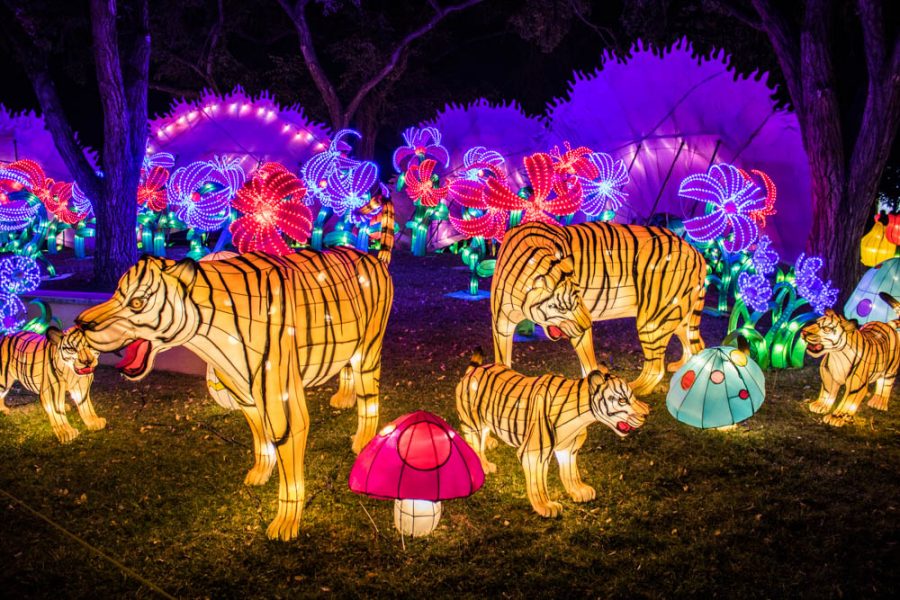 Event Tech (software) and Analytics
· This cutting-edge flooring by Brumark is embedded with sensors that can read event movement in real time. It detects, collects, and stores real-time data on the attendees presence, exact location, movement, direction, and dwell time of people in events. https://eventaa.com/news-details.html?news_id=233
· Poken sensor badge is a two-way data-collection chip useful for event attendees and exhibitors. When attendees touch exhibitor's Poken reader with their badge, it collects exhibitor's information and around the same time it transfers attendee's digital information on the reader. https://eventaa.com/news-details.html?news_id=212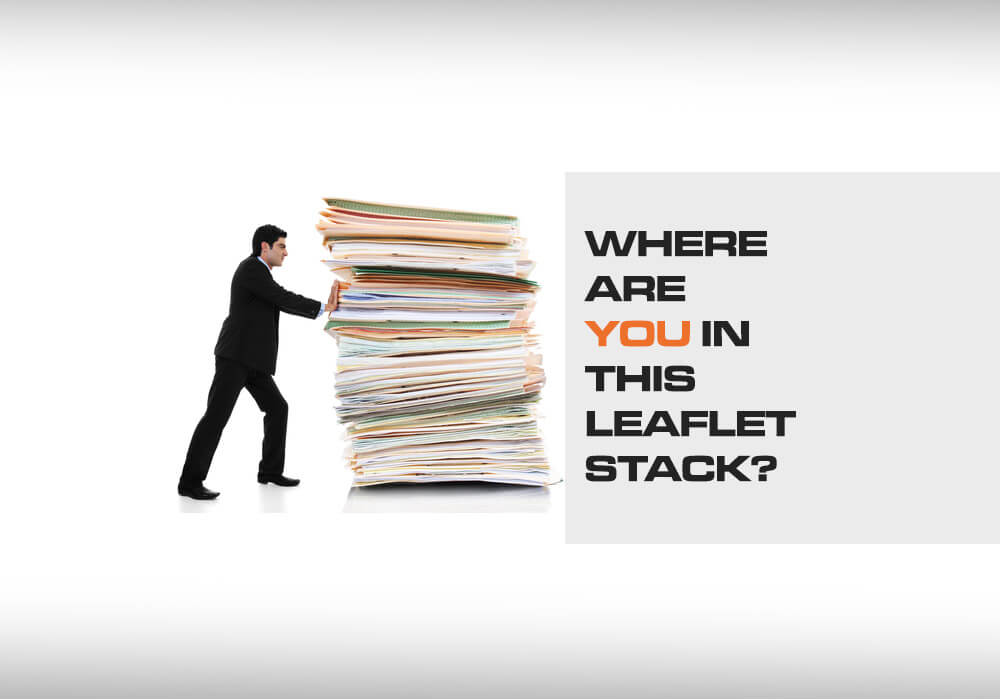 Temporary structure for events and other related
· This temporary shed replicate permanent building structure with many remarkable features. The height adjustment features with modular interchangeable parts and telescoping legs could amplify any small space into a colossal event venue. The structure is entirely sound-proof and can be raised in couple of days before the event. The structure is envisaged as the long-term solution for event planners looking for a quick temporary installation with an aesthetic look. https://eventaa.com/news-details.html?news_id=256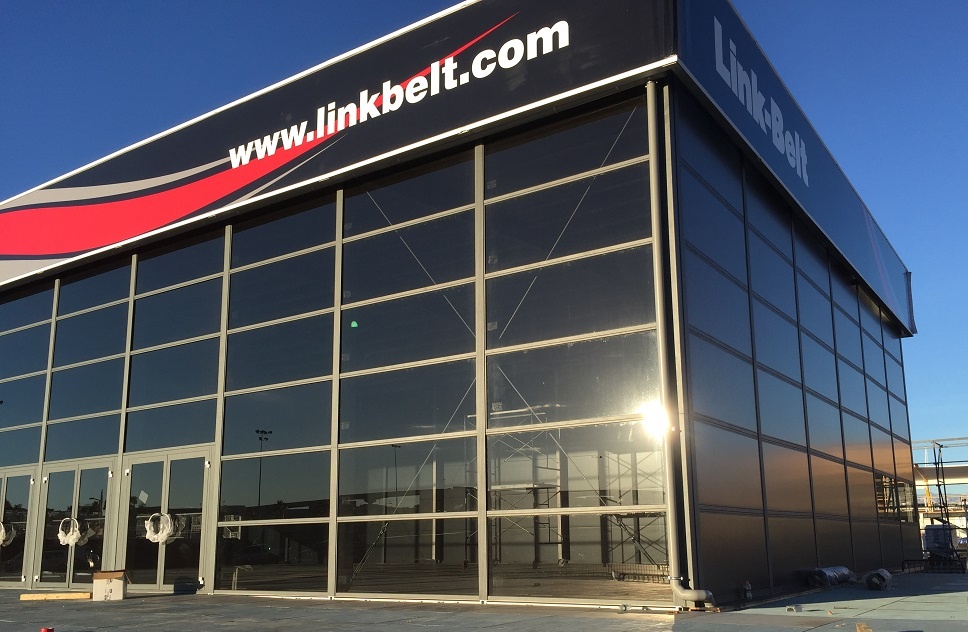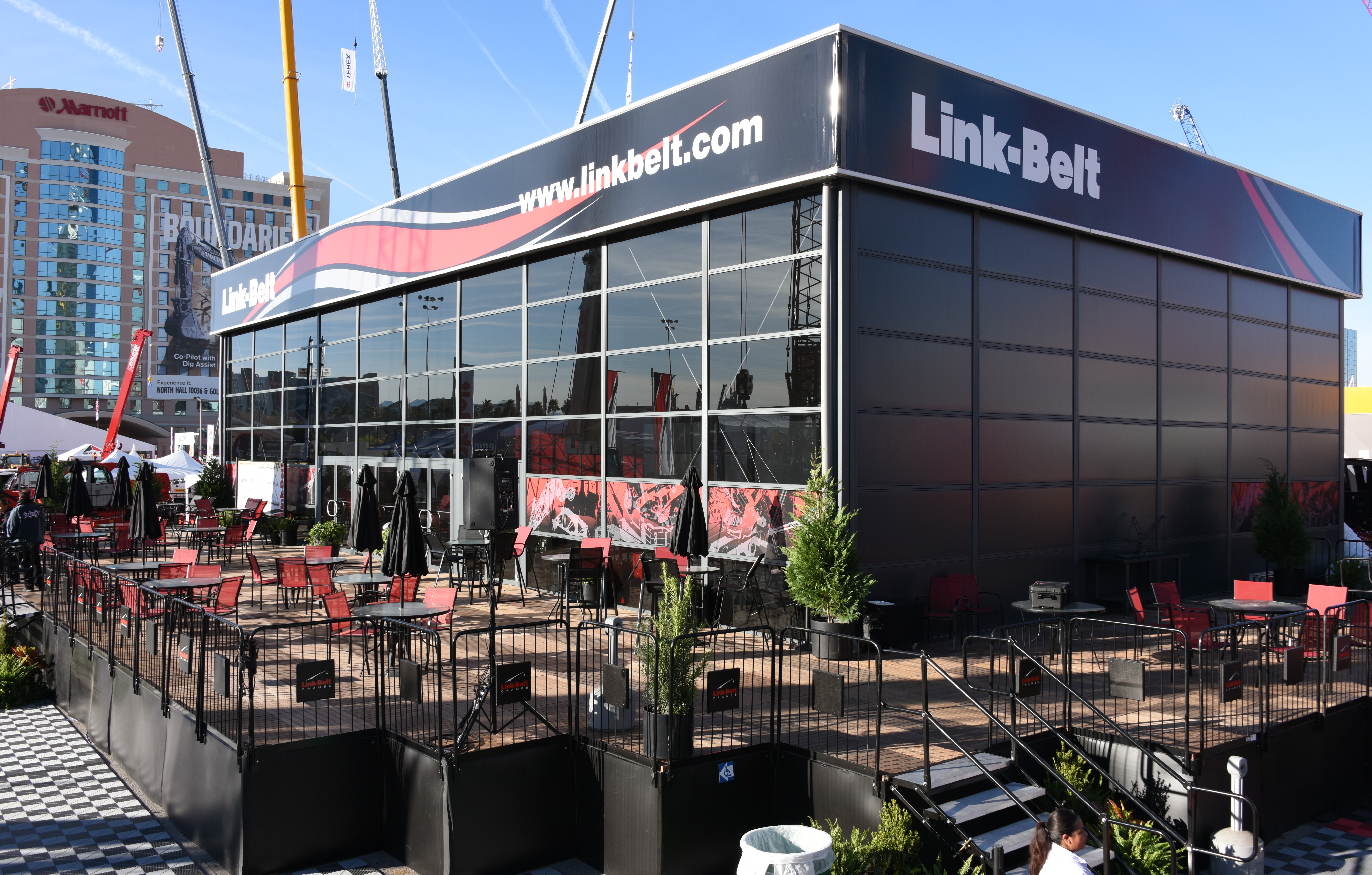 · "Tent on Wheels" or giant portable tent comes with pneumatic tires designed to slide over the rails. This tent by "Mahaffey" can move to-and-fro as per the situation and withstand any adverse weather condition beside its shape and size. With this tent, event planner will have more room to accommodate guest and adjust to the occasion. https://eventaa.com/news-details.html?news_id=270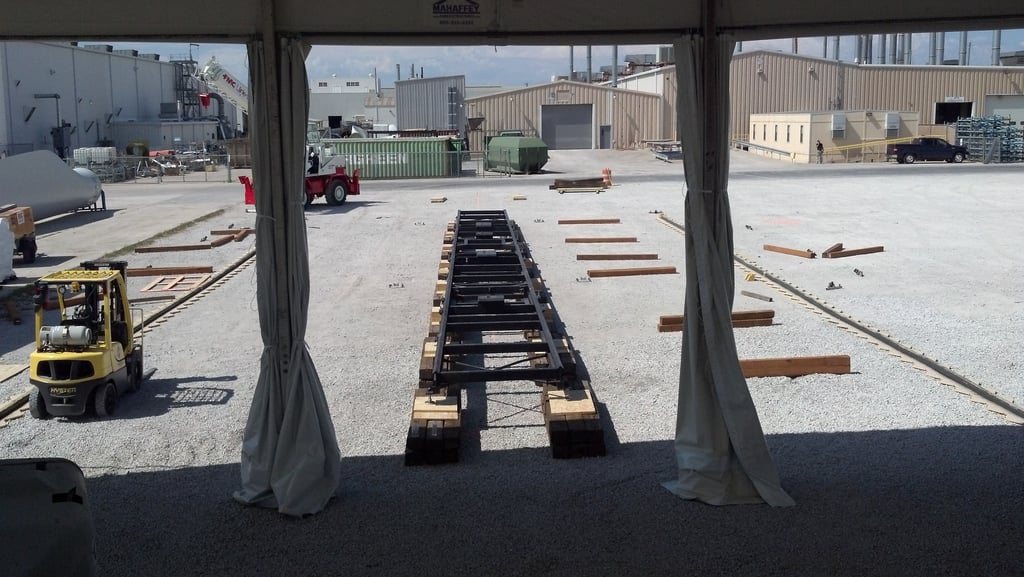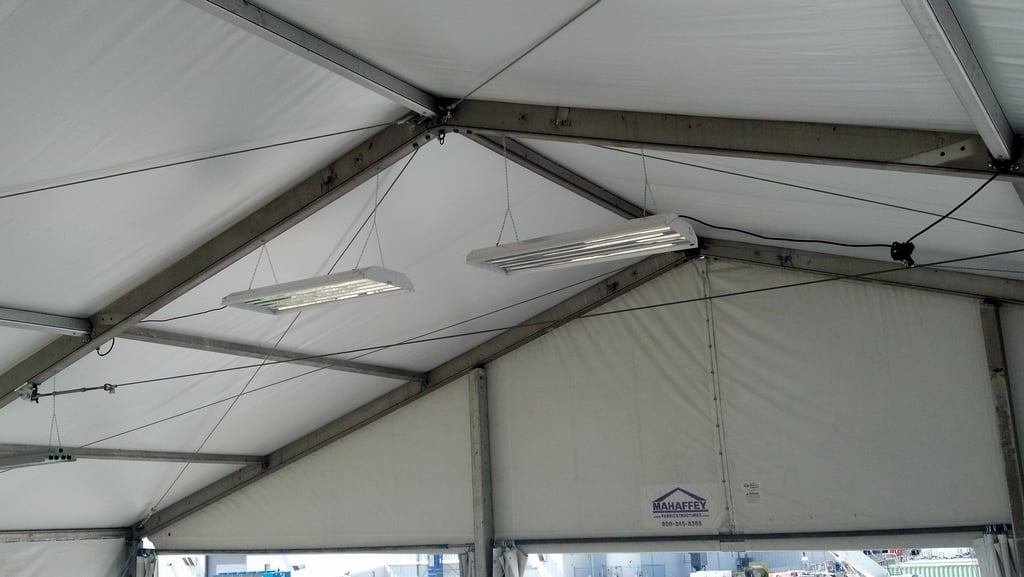 Food and Catering Novelties
· "Avo-Matic" food-service station received a lot of praising around the world due to its fully-automatic freshly served vending machines. The machine enables you to pick your recipe toppings, sauces, siders, through a touch-screen. In just couple of minutes, the recipe turns into a delicious platter. https://eventaa.com/news-details.html?news_id=231
· "MakeLab" in Toronto is well-known for the un-orthodox 3-D design models on various products. But it was during PCMACL 2018, the attendees got the chance to acquaint with their art, with completely new concept called "edible selfies". The attendees gobbled Macarons and Cookies caramelized with their own selfies on it. It fetched lot of attention during and after the event. https://eventaa.com/news-details.html?news_id=252
To read more news like this stay tuned with Eventaa News.