Mind blowing Themes to Design your Events Around
23-Oct-2018 Author : Category : Trends & Event Ideas
The theme-based event will conceive your attention and convince you to believe the existence of the magical world that you always imagined in fairytales.The marvelous surrounding will arrest you in its mystic clutch and will give a pride moment to be part of it. The credit of this outstanding work is shared among the event planners and their crew who have adopted and engineered unique theme ideas in parallel to typical event celebration to look distinct and attractive.
Here are few collections of compelling themes that worked well for the host and could even spike your events too.
Oceanic Theme
Sea-horse, Star-fish, Jelly-fish, and other endless creatures consolidate the event venue with their affectionate beauty. The event guests get chance to scuba-dive around the artificial aquarium and walk through the oceanic decorative to see sand-dollar, pearl-shells and coral-reef which otherwise stay hidden under the sea bed. Though it is man-made it is a rare experience to explore something precious from oceanic depth and surrender to its serenity.
2. Social Media Theme event
Knowing the nuances of digital world and social media, the experiments comes in all forms and areas of life,including events. It could be quite intriguing to socialize on social media theme event. Enlarging physical form of social media features to event and incorporating them hysterically with your event's candid moment should take you and your guests for a joy ride. Host could design a Snapchat logo invitation, a picture frame with Facebook newsfeed, or crackers smeared with Instagram logo, a banner with funny hashtag, or even simulate angry bird games to receive chirpy applauds from the crowd.
3. Jungle theme event
Rumble in the jungle. Visualizing adventure in your event porch would not be an overstatement when celebration takes place in the caves of wild beasts. The dense forest replaces the event marquee, ferocious leopard stands as centerpiece, poisonous snake welcomes guest with hiss, proceeding paw of grizzly bear ends at dining, and resting humming bird reminds about the melody tunes. The jungle theme becomes more fun with guest taking shelter in wooden burrows like bunnies and back leaning to the tree trunks exchanging episodes from past.
4. Music instrument theme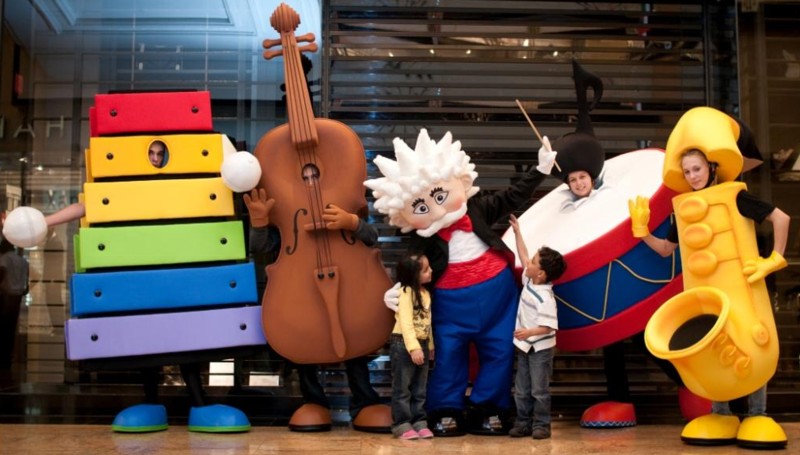 It's a party night and you will hear loud cheer from the crowd "Make Some Noise" it will be surprising if joining troop is not a crowd but some sound source itself like trumpet, drums, benzo, flute, etc. Unlike their sweet melodies,this instrument blends event space with their opulent structures. The event guests actually gets chance to get under the skin of this gigantic structure and praise their contribution to human race by scrambling random musical notes on background and table tops. The event celebration around these instruments is a bonus.
5. Pirates theme
Tucking pirate's unique apparel, rolling beer barrel and waving sword in air not to declare war but marking the onset of a pirates theme party. Deeply impressed by Dep's movie "Pirates of Caribbean" many party animals shape their theme to black pearl and skulls of haunted spirit trying to freed from the exile. Apparently, for the host the mystery of treasure remains unclassified as the real treasure is hidden behind the smiles of the guests, which is most precious of all.
6. Village theme
Covered in the golden hues of village dusk, the event guests could feel the delight of cultural bend and simple lifestyle in midst of metropolitan. The livestock piled next to cracked wall, the lantern emitting dim light, haystack covered roof, and jute crafted cot, everything together teleport attendees into the calm and balmy ambience to re-bond with their own being that is lost somewhere in City's glamour.
7. Super hero theme
Imaginative world can give wings to the unconventional life and what could bring more surprise then super-heroes who come alive like Ironman, Spider-man, Fantastic four or Modern marvels to charge-up event with their super-power image and create an action pack activities around the theme. The event guests on arrival can serve with welcome drink filled in a super-hero shape vessel, or food served in Mr Americas arm shield shape plate, or how about challenging super-hero in an interactive game with costume on or taking selfies with them.
8. Archaeological theme
Archaeological theme party is a totally new concept; it unearths the fossils and ancient artifact replicas over the event table and corridors. It is entertaining for event guests too in a way that they enable them to connect with their ancestral roots and their lifestyle. The clay made kitchen wares, brass cutleries, jute dresses, ivory ornaments, wooden furniture; the whole set-up is done inspired through the precious collectives persevered throughout the metal-age revolutions.
9. CSI and science theme event
CSI theme is latest and rapidly emerging theme for party events to entertain guests. Everything around the event is set-up to copy the crime scene and all edible is served in their investigation kit and apparatus. For instance, event host can use foot-print marks to guide guests to party area, or can put "do not cross" tape around the stage area, or send event invitation card marking "secret" on it, or even arrange a small interactive game involving solving case. A lot could be done for a party crime to hit the deck.
10. Tribal theme event
For their events some prefer to time-travel into their past, digging down their forefather's routes and emulsify in tribal color in effort to bring alive their near to extinct origins. They pay attention to every small details in their get-up like tainted face, aboriginal tattoo, feather laced crown, animal skin robe, ornaments and accessories from animal teeth/bone, they mock everything to perfection.They keep the spirit of event high even if it means howling loud with trademark "Hola" sound which their tribe use to do for communication or during celebrations.
11.Grandeur Maharaja Theme
Gala, gigantic and royal all strikes together when the red carpet for your event rolls through Maharaja's corridors and extends to the guests feet. The building facade crafted in castle design looks stunning and with it aligns the historic artillery and architecture to further elicit the whole set-up. The silk woven seat is extra merit for host to devour grand dinner with massive chandelier gleaming through the roof dome. The rich color throughout the set-up emphasizes the royal taste of Maharaja's lifestyle and makes guests feel special as "Reigning Emperor".
12. Spooky theme event.
Creating a surprising element in event always draw attention, and if it is scary ghost theme event then even a cold-heart will faintto its feet. The usual nice looking preppy get-up could reflect your elegant style in event but would not guarantee the extra thrill that your guests probably expecting for. Dressing in weird,frenetic and haunted get-up will spice up your event, and if you are lucky enough you may company some real shadows that are not taken for a ride.
Events are the meeting points for socio-culture diversity,and some event theme is worth depicting this concoction over the celebration horizon. Over the time this theme have been reformed in all dimensions for better entertainment purpose if you have something to add then freely suggest them here.
Source
http://www.table-art.co.uk/superhero-theme-event/
Popular Reads