Promotional Tips For Performers
30-Jan-2020 Author : Category : Entertainment
Now a days it isn't like the old times where people used to take up mainstream high reputed professions and businesses to earn a living, people take a stand and embrace their talents and specialisations to fill their stomachs such as acting, singing, dancing, music and etc. It is becoming a rather competitive market now a days and it isn't easy to survive in this ever-growing entertainment industry.
So, here are some marketing tactics you can apply to get ahead in the performing industry!
Content creator
You being a performer an expert in a particular forte might not be good at graphic designing or wouldn't have a hang of words like a communicator, so one advisable method for you is to hire a graphic designer, content curator or writer, remember words and visuals create a great impression.
Social Media Marketing
You can hire a social media free lancer who will promote you by uploading your photographs video and audio clips, vlogs and also blogs from time to time on different social media platforms so that your online presence can get you some great collab and appointment opportunities.
Emailing
You can get e-mail addresses of different event managers and agencies online and also get in touch with fellow performers and fraternity members. Put in a word about yourself through an e-mai and create a lasting memory in them so they get in touch with you.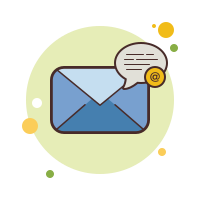 Networking
Being a sole performer or a great group , it is of utmost important to network in the industry attend other performances and events, expand your circle , build a rapport , know what is in trend, competitors and etc. Just like how you run a business but this will be the work of your talent.
Showcase
You wont be showered with loads of money and great fame right from the start, to build a fan following, a goodwill so that the crowd desires you, you must present a few free performances and videos of your talent so that you appeal to be favourable as to what people are looking for.
History run-through
Not only service men and business officials and professionals are required to make a resume, you too should go for it, so that the hiree or the client gets a thorough backdrop of your industry experience, work, features , qualifications and what all you are proficient at.
Timely propaganda
This is what often maars an artist in his industry life, do not make the same mistake and be in the market performing or going public from time to time so, that your job keeps going and you are remembered for a performance of a feature at an event.
Mainstream snippettes
Cuttings of newspapers and video recordings of snipettes from news channels and mentions on radios are not only there to add pride, but use them to convince the next client, making a statement that you are the best and not some amateur. Recognition mounts to respect.
Tour
Why not? Go on tours across different cities and then to the country level so that you gain popularity, not only that going on tour will also extend your sustainability in the industry and add versatility. This will also increase fandom across different regions.
Online ads and e-poster displays
You can come up with online ads featuring you conveying your likes to perform and inform that you are open to events and performing. Ensure that your contact details are clearly visible and correct so, there aren't any first hand interaction problems. Also add your social handles to form a fan club.
Popular reads: